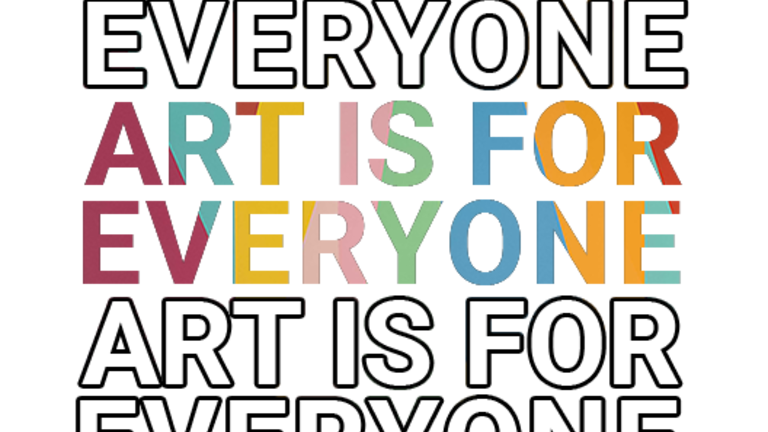 The Stanley student challenge encourages University of Iowa students to attend events at the Stanley Museum of art during Academic Year 2023 - 2024 in order to win a cool custom prize.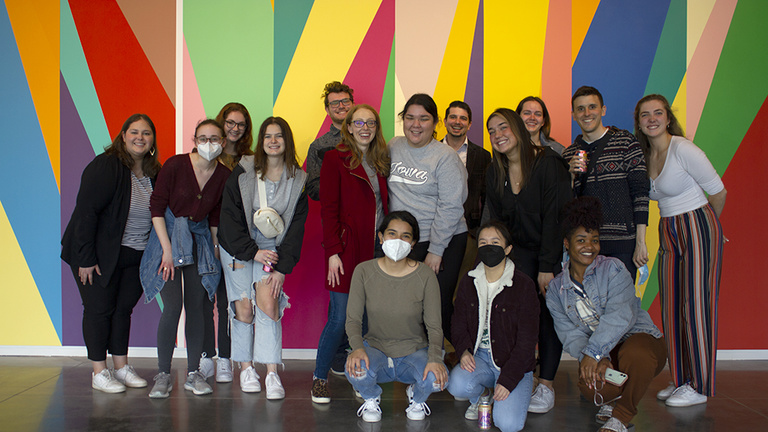 This blog outlines the work of student employees, recaps events from a student's POV, and provides a space to showcase the creative and academic work that UI students do in and around the Stanley.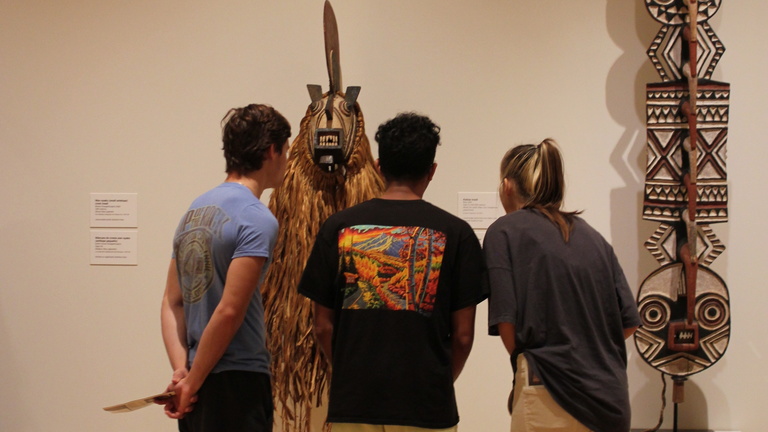 Families, friends, and student organizations can request tours of the Stanley's collection. Tours typically last one hour, and can be tailored to your group's interests or needs. Schedule your tour today!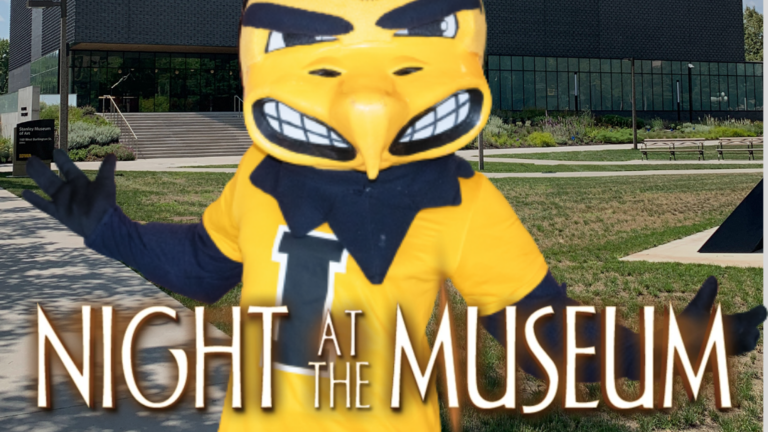 The Stanley Museum of Art, with the assistance of its student employees, puts on monthly events for students on Thursday nights when the museum is open late.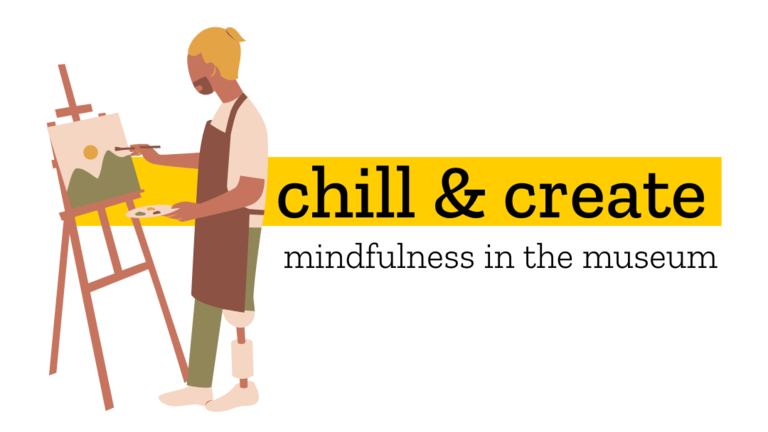 This program integrates art viewing, art making and mindfulness strategies to provide UI students with tools to de-stress, manage anxiety, and develop wellness practices.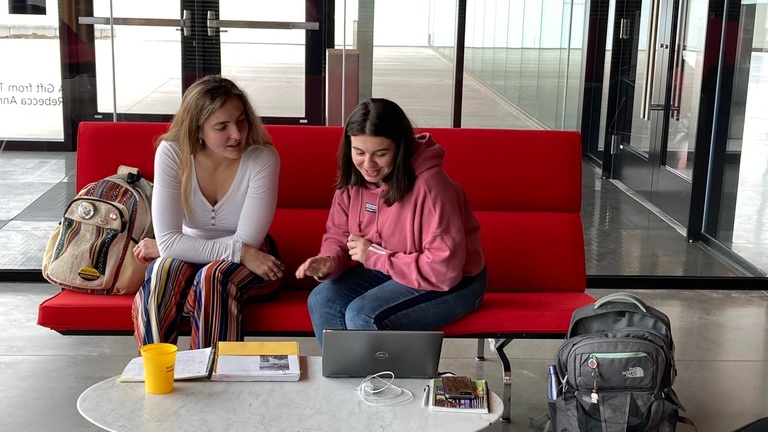 Every semester during finals week, the Stanley hosts "Study at the Stanley," a drop-in program that encourages students to swing by the lobby to study and take a break in the galleries.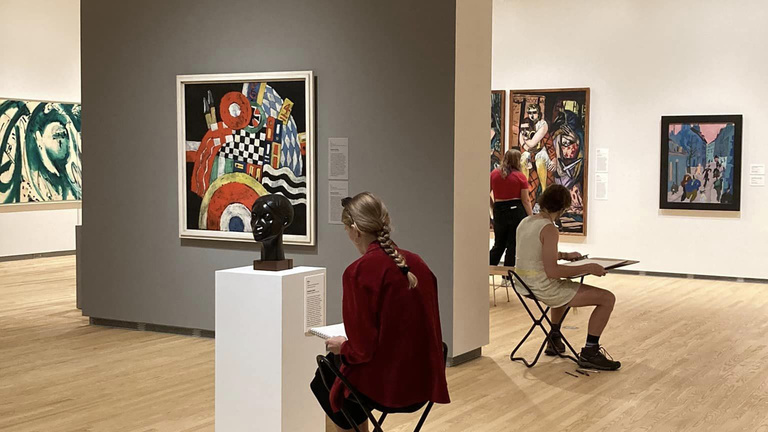 Robert Caputo, an Iowa City-based painter and sculptor, will lead participants in drawing artworks in the museum's collection. Each session will focus on a different piece, and will begin with an introduction to and discussion of the selected work.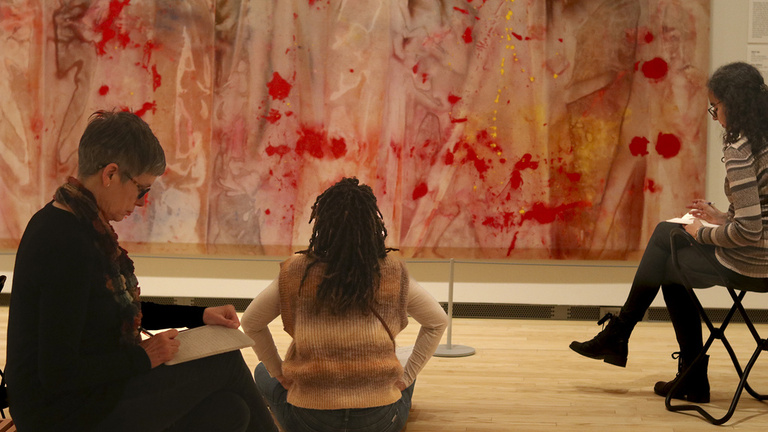 Each monthly session is led by a different talented writer from our area, who will offer a new prompt and approach to ekphrastic writing (writing inspired by visual art). Bring your own notebook and pencil or computer, and leave with the beginning of a newly written piece. Co-sponsored by Iowa City Poetry.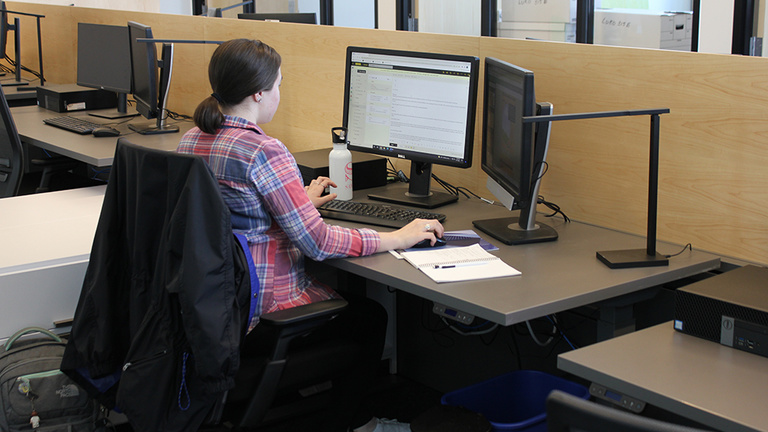 We're always excited to have passionate individuals join our team. Student job opportunities at the museum are posted on the Handshake job advertisement system as they become available. Check back often!