Wednesday, August 23, 2023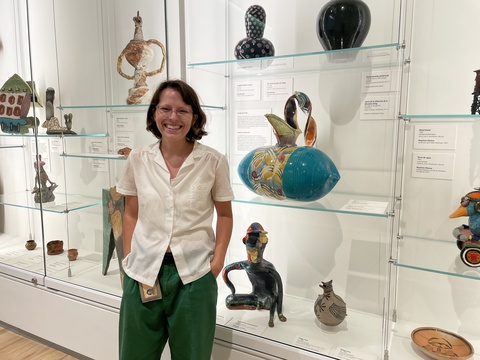 "Hi there! My name is Melanie Landsittel and I am a new Graduate Assistant for the Learning & Engagement department at the Stanley Museum of Art!  
I have an MFA in Printmaking from the University of Kentucky, where I taught Drawing I and Sculpture,  and BA in Art History & Museum Studies from Chatham University. I have just begun a master's in Library Science here at the University of Iowa, with an interest in Special Collections, and Graduate Certificate from the Center for the Book. I am an artist who makes work about food, community, and the economic idea of degrowth. 
My practice as an artist certainly informs my role as an enthusiastic museum worker and librarian, where the museum is an essential shared resource within a community. I will be leading student tours at the Stanley Museum and look forward to facilitating student learning through our collection!"