Opening August 26, 2022
Always Free and Open to All.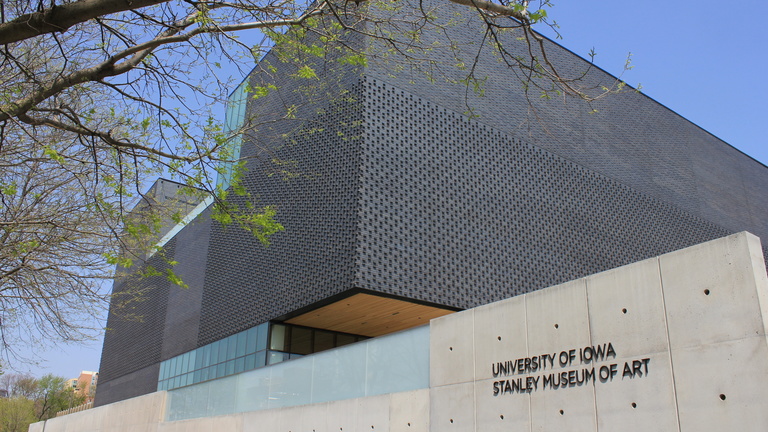 The grand opening of the new University of Iowa Stanley Museum of Art will bring together the campus, the community, and all Iowans to celebrate the return of the collection and the opening of Homecoming, the inaugural exhibition. The celebration will extend through the weekend and includes the official dedication and ribbon-cutting at 3:00 p.m. August 26, followed by tours of the building and galleries, and free entertainment and activities in the museum and Gibson Square Park.
Mark your calendar and join us for an art-filled weekend of family fun!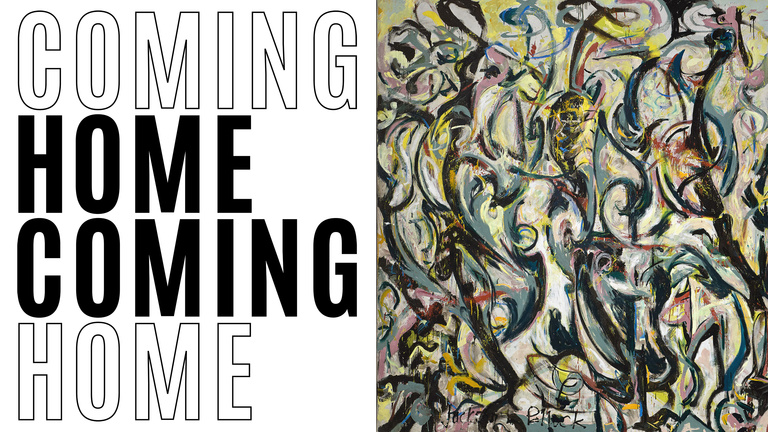 August 26, 2022–July 2025
The Stanley's inaugural exhibition, Homecoming,  reintroduces visitors to the museum's extraordinary collection. Homecoming comprises a series of related installations: "Generations," which will foreground the University of Iowa's history of innovative arts education and scholarship; "Fragments of the Canon," featuring African art collected by a Black Iowan, Meredith Saunders; and "History Is Always Now," in which the Stanley's celebrated collection of African art will be displayed in a new way that emphasizes movement and cultural exchange through time and across space.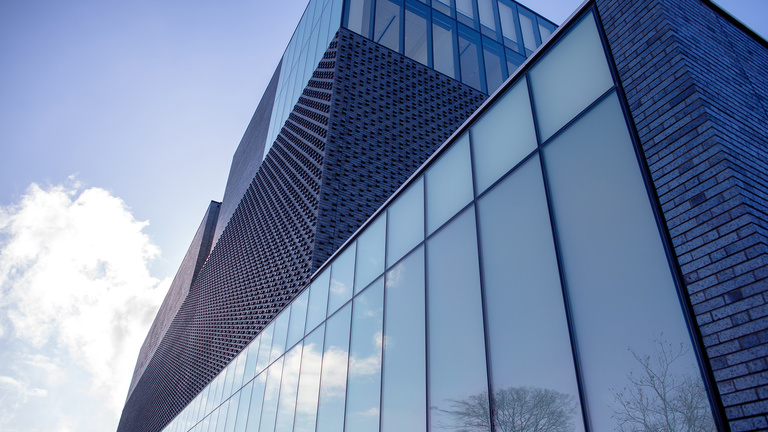 Nestled between the Main Library and Campus Recreation and Wellness Center on the west side of Gibson Square Park, the new Stanley Museum of Art will be a hub of learning and research for the University of Iowa and the state. The three-story, state-of-the-art building, designed by BNIM of Des Moines, Iowa, includes a range of flexible spaces for research, education, and exhibitions, and is ideally suited to serve as a center for interdisciplinary teaching, discovery, and community building.
Upcoming Events
Friday, August 19, 2022 11:00am to 1:00pm
Instruction Open House! Preview the new Stanley Museum of Art classroom spaces and learn how to use campus collections in instruction.  All instructors, TAs, and Faculty are welcome to tour these new spaces. Tours will be available every half hour. Staff from Stanley Museum and the UI Libraries will be on site to answer any questions you might have about instruction resources. 
Friday, August 26 3:00pm to Sunday, August 28, 2022 5:00pm
Join us as we celebrate the opening of our new building! The 3–4 p.m. dedication on Aug. 26 will include remarks from UI President Barbara Wilson and Stanley Museum of Art Director Lauren Lessing. Following the dedication, light refreshments will be served in Gibson Square Park. Beginning at 4:30 p.m. visitors can explore the galleries and enjoy curatorial introductions to Homecoming, the inaugural exhibition. Art-making activities in the park will be available all evening and there will be...
Thursday, October 6, 2022 7:00pm to 8:00pm
This fall, Stanley Reads book group brings together two of the university's most celebrated arts organizations – The Iowa Writers Workshop and the Stanley Museum of Art. The club will meet three times over the fall semester to discuss The Family Chao by Lan Samantha Chang, director of the UI Iowa Writers Workshop, and discuss how objects in the Homecoming exhibition connect to the themes presented in the book. Thursday, Oct. 6, 7 p.m. Thursday, Nov. 3, 7 p.m. Thursday, Dec. 1, 7 p.m. During...
View more events
Gallery Hours
Monday: Closed
Tuesday: 10 a.m.–4:30 p.m.
Wednesday: 10 a.m.–4:30 p.m.
Thursday: 10 a.m.–8:00 p.m.​​​​​​​
Friday: 10 a.m.–​​​​​​​4:30 p.m.​​​​​​​
Saturday: 10 a.m.–​​​​​​​4:30 p.m.​​​​​​​
Sunday: 12:00–4:30 p.m.
Office Hours
Monday: 9 a.m.–5 p.m.
Tuesday: 9 a.m.–5 p.m.
Wednesday: 9 a.m.–5 p.m.
Thursday: 9 a.m.–5 p.m.
Friday: 9 a.m.–5 p.m.
Saturday: Closed
Sunday: Closed