Now Open!
Always Free and Open to All.
Gallery Hours
Monday: Closed
Tuesday: 10 a.m.–4:30 p.m.
Wednesday: 10 a.m.–4:30 p.m.
Thursday: 10 a.m.–8:00 p.m.
Friday: 10 a.m.–4:30 p.m.​​​​​​​
Saturday: 10 a.m.–​​​​​​​4:30 p.m.​​​​​​​
Sunday: 12:00–4:30 p.m.
Admission to the museum will end 15 minutes before closing.
Office Hours
Monday: 9 a.m.–5 p.m.
Tuesday: 9 a.m.–5 p.m.
Wednesday: 9 a.m.–5 p.m.
Thursday: 9 a.m.–5 p.m.
Friday: 9 a.m.–5 p.m.
Saturday: Closed
Sunday: Closed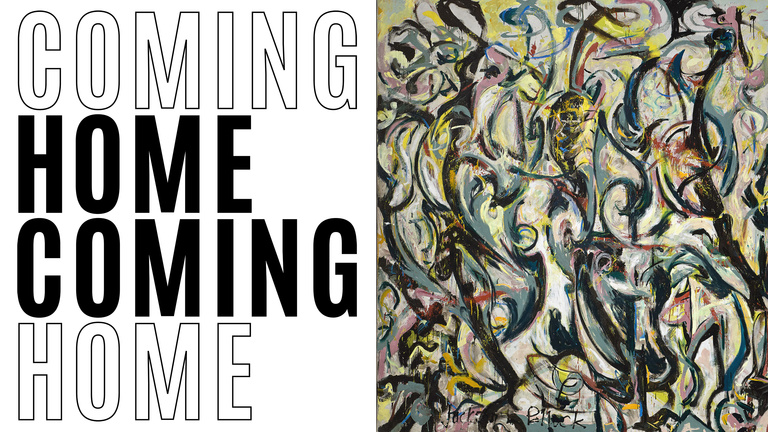 August 26, 2022–July 2025
The Stanley's inaugural exhibition, Homecoming,  reintroduces visitors to the museum's extraordinary collection. Homecoming comprises a series of related installations: "Generations," which will foreground the University of Iowa's history of innovative arts education and scholarship; "Fragments of the Canon," featuring African art collected by a Black Iowan, Meredith Saunders; and "History Is Always Now," in which the Stanley's celebrated collection of African art will be displayed in a new way that emphasizes movement and cultural exchange through time and across space.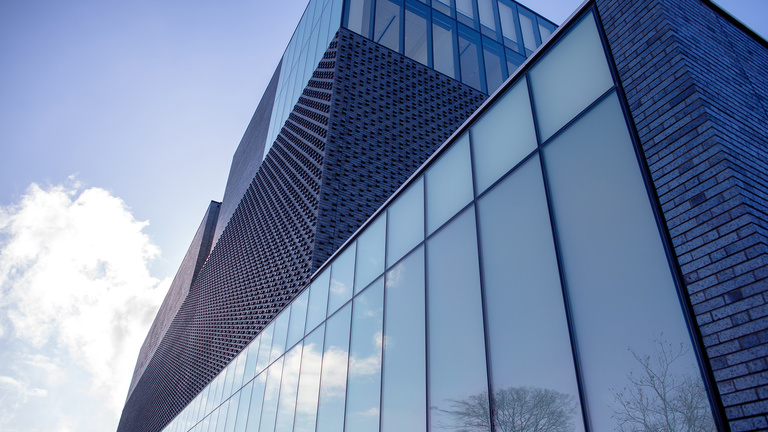 Nestled between the Main Library and Campus Recreation and Wellness Center on the west side of Gibson Square Park, the new Stanley Museum of Art will be a hub of learning and research for the University of Iowa and the state. The three-story, state-of-the-art building, designed by BNIM of Des Moines, Iowa, includes a range of flexible spaces for research, education, and exhibitions, and is ideally suited to serve as a center for interdisciplinary teaching, discovery, and community building.
Upcoming Events
Thursday, September 29, 2022 7:00pm
Friday, September 30, 2022 2:30pm to 4:00pm
We welcome students to the museum from 2:30 to 4 p.m. each Friday to relax, sketch, read, meditate, and practice mindfulness. Unwind from the week and enter the weekend refreshed! Handouts from Student Wellness and Art Therapist Dana Keeton are available at the welcome desk. We invite visitors to do the exercises in the Visual Classroom to de-stress and ease themselves into the weekend.
Tuesday, October 4, 2022 12:00pm to 2:00pm
On the anniversary of Lil Picard's birthday (October 4th), the
Stanley Museum of Art
and
University of Iowa Special Collections & Archives
will display materials from the artist's archive in an "open house" style. Students, faculty, and staff are invited to stop by the event to learn about Lil Picard's life, see examples of her work—as well as manuscript records from her archive—and partake in birthday treats. Lil Picard is a prime example of how the collections in the museum and the collections...
View more events