Gallery Hours
Monday: Closed
Tuesday: 10 a.m.–4:30 p.m.
Wednesday: 10 a.m.–4:30 p.m.
Thursday: 10 a.m.–8:00 p.m.
Friday: 10 a.m.–4:30 p.m.
Saturday: 10 a.m.–​​​​​​​4:30 p.m.​​​​​​​
Sunday: 12:00–4:30 p.m.
Admission to the museum building will end 15 minutes before gallery closing.
Office Hours
Monday: 9 a.m.–5 p.m.
Tuesday: 9 a.m.–5 p.m.
Wednesday: 9 a.m.–5 p.m.
Thursday: 9 a.m.–5 p.m.
Friday: 9 a.m.–5 p.m.
Saturday: Closed
Sunday: Closed
Holiday Hours
During the 2022–2023 winter academic term, the museum will be closed on the following dates:
December 24–27
December 31–January 1
The museum will open at noon and close at 4:30 on the following dates:
December 20–23 and 28–30
January 3–15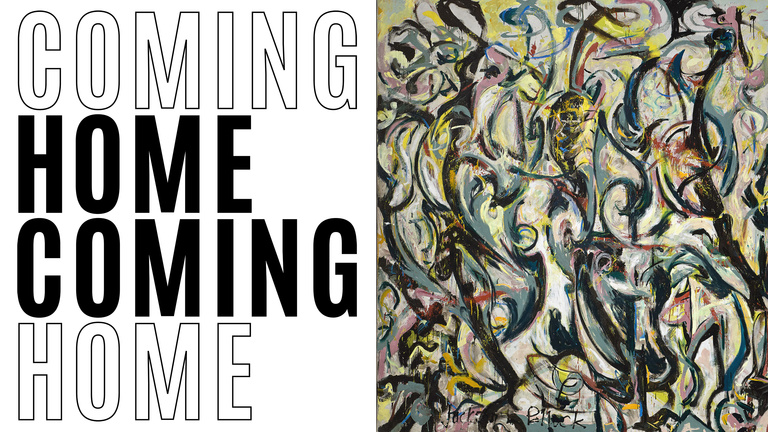 August 26, 2022–July 2025
The Stanley's inaugural exhibition, Homecoming,  reintroduces visitors to the museum's extraordinary collection. Homecoming comprises a series of related installations: "Generations," which will foreground the University of Iowa's history of innovative arts education and scholarship; "Fragments of the Canon," featuring African art collected by a Black Iowan, Meredith Saunders; and "History Is Always Now," in which the Stanley's celebrated collection of African art will be displayed in a new way that emphasizes movement and cultural exchange through time and across space.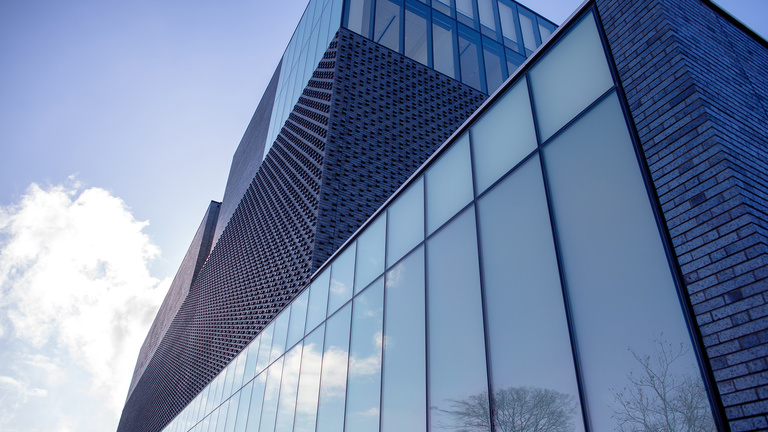 Nestled between the Main Library and Campus Recreation and Wellness Center on the west side of Gibson Square Park, the new Stanley Museum of Art will be a hub of learning and research for the University of Iowa and the state. The three-story, state-of-the-art building, designed by BNIM of Des Moines, Iowa, includes a range of flexible spaces for research, education, and exhibitions, and is ideally suited to serve as a center for interdisciplinary teaching, discovery, and community building.
Upcoming Events
Tuesday, December 6, 2022 12:00pm
Take a break from your studies and join us in the present moment. Experience a guided meditation and brief discussion led by Koru Mindfulness teachers. No prior experience is necessary. Please remember, food and beverages must remain in the cloakroom on the first floor. Find more information about mindfulness at UI:
https://studentwellness.uiowa.edu/programs/mindfulness
Thursday, December 8, 2022 5:00pm to 7:00pm
Join the Stanley Campus Council as we prepare to end this fall semester with a bang! Take a break from studying and drop by the Stanley for snacks, stress-relieving crafts and activities, and a movie. You can always come back next week for
"Study at the Stanley"
to get some real finals-studying done. 
Friday, December 9, 2022 2:30pm to 4:00pm
We welcome students to the museum from 2:30 to 4 p.m. each Friday to relax, sketch, read, meditate, and practice mindfulness. Unwind from the week and enter the weekend refreshed! Handouts from Student Wellness and Art Therapist Dana Keeton are available at the welcome desk. We invite visitors to do the exercises in the Visual Classroom to de-stress and ease themselves into the weekend.
View more events