Gallery reinstallation is complete. Hundreds of new artworks now on view!
Always free and open to all.
Gallery Hours
Monday: Closed
Tuesday: 10 a.m.–4:30 p.m.
Wednesday: 10 a.m.–4:30 p.m.
Thursday: 10 a.m.–8:00 p.m.
Friday: 10 a.m.–4:30 p.m.
Saturday: 10 a.m.–​​​​​​​4:30 p.m.​​​​​​​
Sunday: 12:00–4:30 p.m.
Admission to the museum building will end 15 minutes before gallery closing.
Office Hours
Monday: 9 a.m.–5 p.m.
Tuesday: 9 a.m.–5 p.m.
Wednesday: 9 a.m.–5 p.m.
Thursday: 9 a.m.–5 p.m.
Friday: 9 a.m.–5 p.m.
Saturday: Closed
Sunday: Closed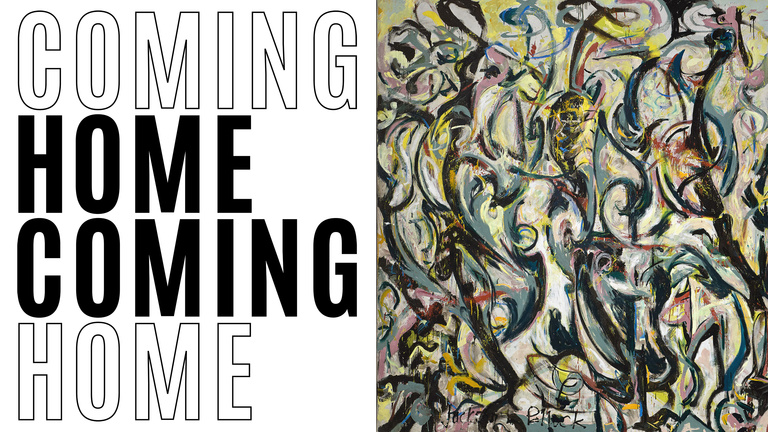 August 26, 2022–July 2025
The Stanley's inaugural exhibition, Homecoming,  reintroduces visitors to the museum's extraordinary collection. Homecoming comprises a series of related installations: "Generations," which will foreground the University of Iowa's history of innovative arts education and scholarship; "Fragments of the Canon," featuring African art collected by a Black Iowan, Meredith Saunders; and "History Is Always Now," in which the Stanley's celebrated collection of African art will be displayed in a new way that emphasizes movement and cultural exchange through time and across space.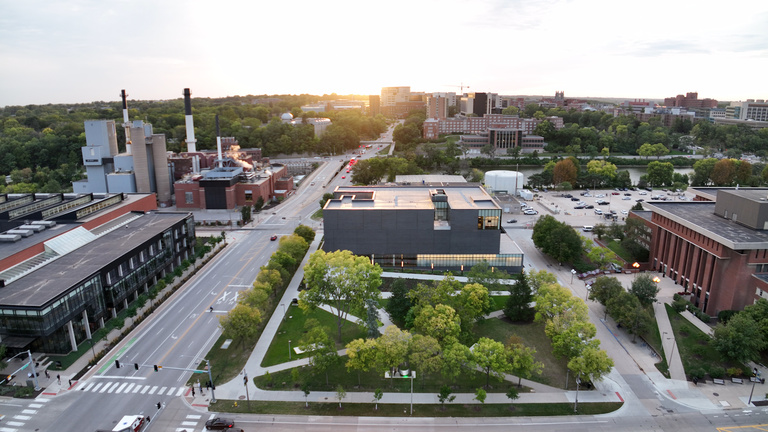 Nestled between the Main Library and Campus Recreation and Wellness Center on the west side of Gibson Square Park, the new Stanley Museum of Art will be a hub of learning and research for the University of Iowa and the state. The three-story, state-of-the-art building, designed by BNIM of Des Moines, Iowa, includes a range of flexible spaces for research, education, and exhibitions, and is ideally suited to serve as a center for interdisciplinary teaching, discovery, and community building.
Upcoming Events
Sunday, January 29, 2023 2:00pm
Join us in the museum lobby to enjoy the smooth sounds of Alexander Kelsh–saxophone, Askar Khaetov–bass, and James Dreier–drums. Seating provided on a first come, first served basis.
Thursday, February 2, 2023 5:00pm to 7:00pm
Join us for WorldCanvass on February 2 at the UI Stanley Museum of Art as we talk about the museum's new home and new vision.
Friday, February 3, 2023 2:00pm to 4:00pm
This unique and hands-on program integrates art viewing, art making and mindfulness strategies to provide students with tools to de-stress, manage anxiety, and develop wellness practices. During the 2-hour workshop, participants will learn new ways to improve well-being, while benefiting from the positive effects of viewing and making art. No prior art-making experience necessary. The workshop will be led by Dana Keeton, a local board-certified art therapist and licensed mental health...
View more events