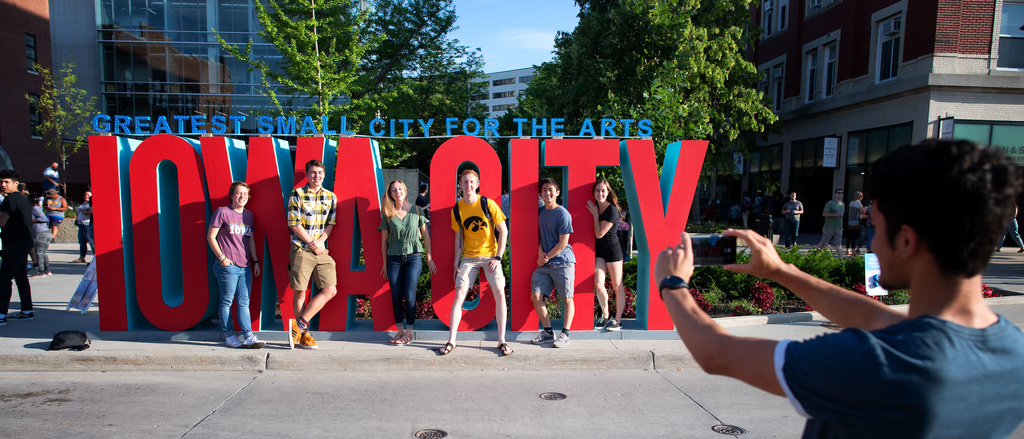 Visiting Iowa City and Campus
For decades, Iowa City has been a gathering place for artists, creating a cultural hub that's more accessible than any major city. The University of Iowa Stanley Museum of Art is part of a constellation of museums, performing arts venues, and spaces offering art, dance, film, music, theater, and writing.
Located near the center of campus, the Stanley Museum of Art is just two blocks away from a lively downtown with all the restaurants, entertainment, and amenities you'd find in a big city.
We can't wait to welcome you!
Some Resources To Guide Your Way
Getting To Iowa City
Bus Service
Dining, Accommodations, and Things to Do
University of Iowa Museums
University of Iowa Library Collections
Iowa City-Area Museums
Eastern Iowa Art Museums
More Museums