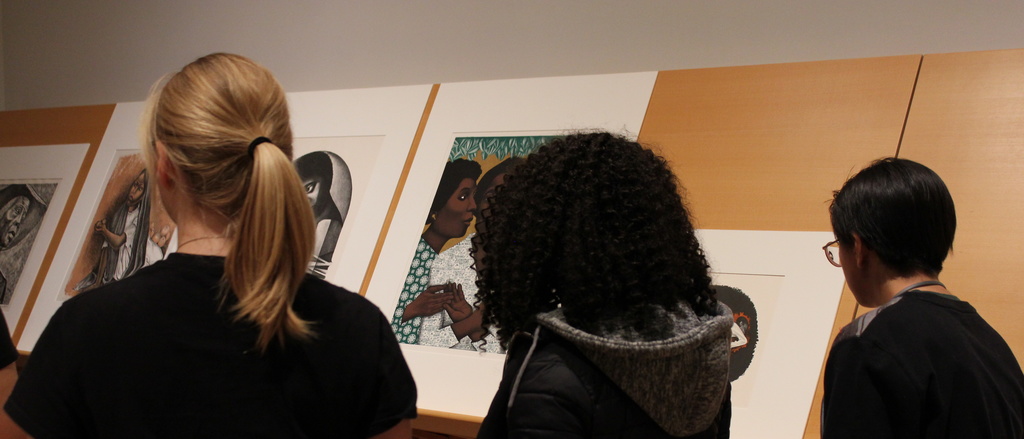 Visiting Universities, Colleges, & Researchers
Teach with the Collection
Faculty, staff, and students from visiting colleges or universities may request an exhibition tour in our galleries or a specialized viewing experience of work in our visual laboratory and classroom through our online visit request form.
View Works from

the Collection
The Stanley Museum of Art welcomes visiting scholars to research our collection. As you prepare for your visit, we recommend completing the request form as soon as possible.
This form is for independent researchers and members of the public. For class visits to view works, please use the above "Visit Request Form."
Requests must be placed at least one month in advance to allow the registrarial team time to assess all requested objects, determine if they can safely be removed from storage for study, and prepare them for viewing. Visits are limited to normal museum hours and are dependent upon teaching, programming, and staff availability.
You can research our collection online through the Iowa Digital Library.
Questions?
Please contact Sarah Luko, assistant registrar rights and reproductions, with questions.