Gallery reinstallation is complete. Hundreds of new artworks now on view!
Always free and open to all.
Gallery Hours
Monday: Closed
Tuesday: 10 a.m.–4:30 p.m.
Wednesday: 10 a.m.–4:30 p.m.
Thursday: 10 a.m.–8:00 p.m.
Friday: 10 a.m.–4:30 p.m.
Saturday: 10 a.m.–​​​​​​​4:30 p.m.​​​​​​​
Sunday: 12:00–4:30 p.m.
Admission to the museum building will end 15 minutes before gallery closing.
Office Hours
Monday: 9 a.m.–5 p.m.
Tuesday: 9 a.m.–5 p.m.
Wednesday: 9 a.m.–5 p.m.
Thursday: 9 a.m.–5 p.m.
Friday: 9 a.m.–5 p.m.
Saturday: Closed
Sunday: Closed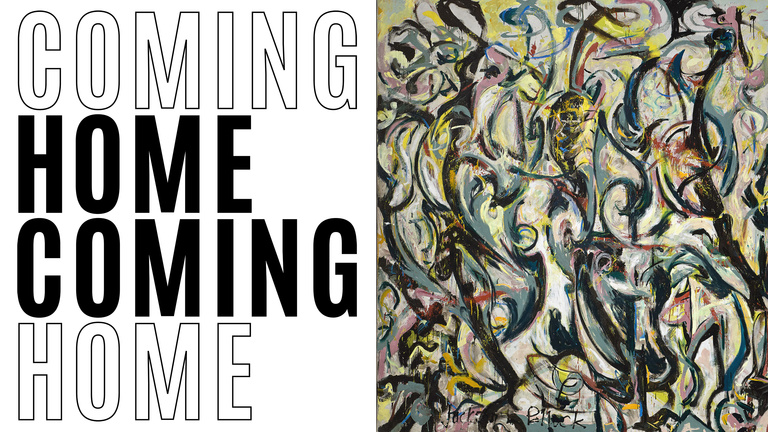 August 26, 2022–July 2025
The Stanley's inaugural exhibition, Homecoming,  reintroduces visitors to the museum's extraordinary collection. Homecoming comprises a series of related installations: "Generations," which will foreground the University of Iowa's history of innovative arts education and scholarship; "Fragments of the Canon," featuring African art collected by a Black Iowan, Meredith Saunders; and "History Is Always Now," in which the Stanley's celebrated collection of African art will be displayed in a new way that emphasizes movement and cultural exchange through time and across space.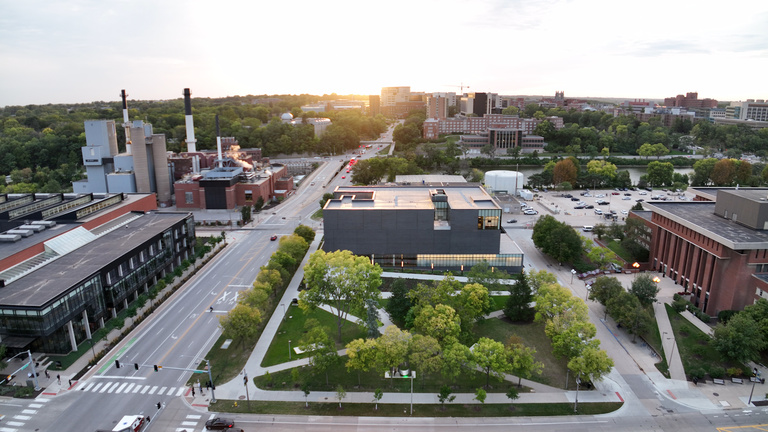 Nestled between the Main Library and Campus Recreation and Wellness Center on the west side of Gibson Square Park, the new Stanley Museum of Art will be a hub of learning and research for the University of Iowa and the state. The three-story, state-of-the-art building, designed by BNIM of Des Moines, Iowa, includes a range of flexible spaces for research, education, and exhibitions, and is ideally suited to serve as a center for interdisciplinary teaching, discovery, and community building.
Upcoming Events
Saturday, March 25, 2023 2:00pm
This spring, the Stanley Reads book group features What Napoleon Could Not Do, the debut novel of Derek (DK) Nnuro, the museum's curator of special projects. The club will meet three times over the spring semester to discuss the novel and discover how objects in the Homecoming exhibition connect with themes in the book. Nnuro will also be on hand to answer questions about the novel and engage participants in craft discussions. We encourage budding writers—especially writers of fiction—to join us...
Sunday, March 26, 2023 3:00pm
Join us monthly to generate new creative writing inspired by works in the Stanley collection. Each session will be led by a different talented writer from our area, who will be offering a new prompt and a new approach to ekphrastic writing (writing inspired by visual art). Bring your own notebook and pencil or computer and leave with the beginning of a newly written piece. Co-sponsored by
Iowa City Poetry
. Teen and adult writers in all genres are welcome. Write at the Stanley meets every fourth...
Tuesday, March 28, 2023 4:00pm to 5:00pm
Join Madde Hoberg for a guided tour of Out & About: Queer Life in Iowa City.
View more events