"Generations" celebrates the University of Iowa's history of inclusive scholarship, creative research, and community building. It brings together the permanent collection, major loans, and recent acquisitions to realize the Stanley's mission as a teaching museum and laboratory of experiential learning. Organized by key themes, Generations offers multiple points of entry, seeks out alternatives to narratives of progress over time, and collapses hierarchies among media, or between global art centers and those on the periphery. It highlights the University of Iowa's rich history as an incubator of scholarship and an agent of civic education. Each gallery brings forward themes that are relevant to artistic production but also reflective of the Stanley Museum of Art's institutional values. These lines of inquiry extend across the entire collection, amplifying questions about the narratives underpinning art history, broader cultural acts of erasure, and social justice.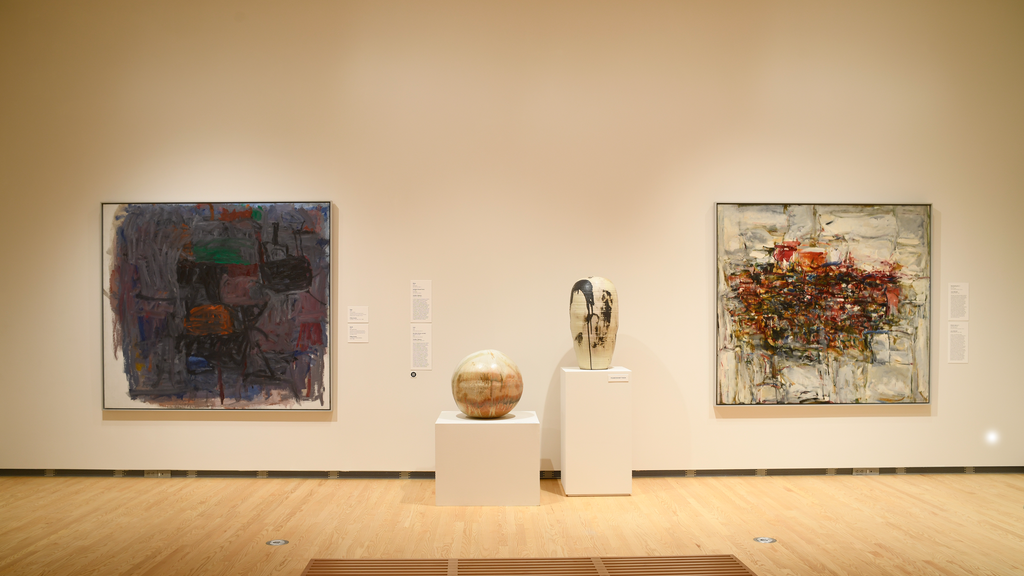 Expansive Visions
Decades before a campus art museum existed, the American collector Peggy Guggenheim donated artwork to the University of Iowa as part of a nationwide effort to sow enthusiasm for contemporary art. When paintings such as Sam Gilliam's Red April were later acquired by the Museum, they inevitably entered into productive tension with Jackson Pollock's Mural, among other cornerstones of Guggenheim's gift. This installation highlights artists as rulebreakers who have broadened the scope of human expression. Works by Hawaiian artists Toshiko Takaezu and Tadashi Sato inflect a reconsideration of Red April and Mural, underscoring the reciprocity of global cultural influences.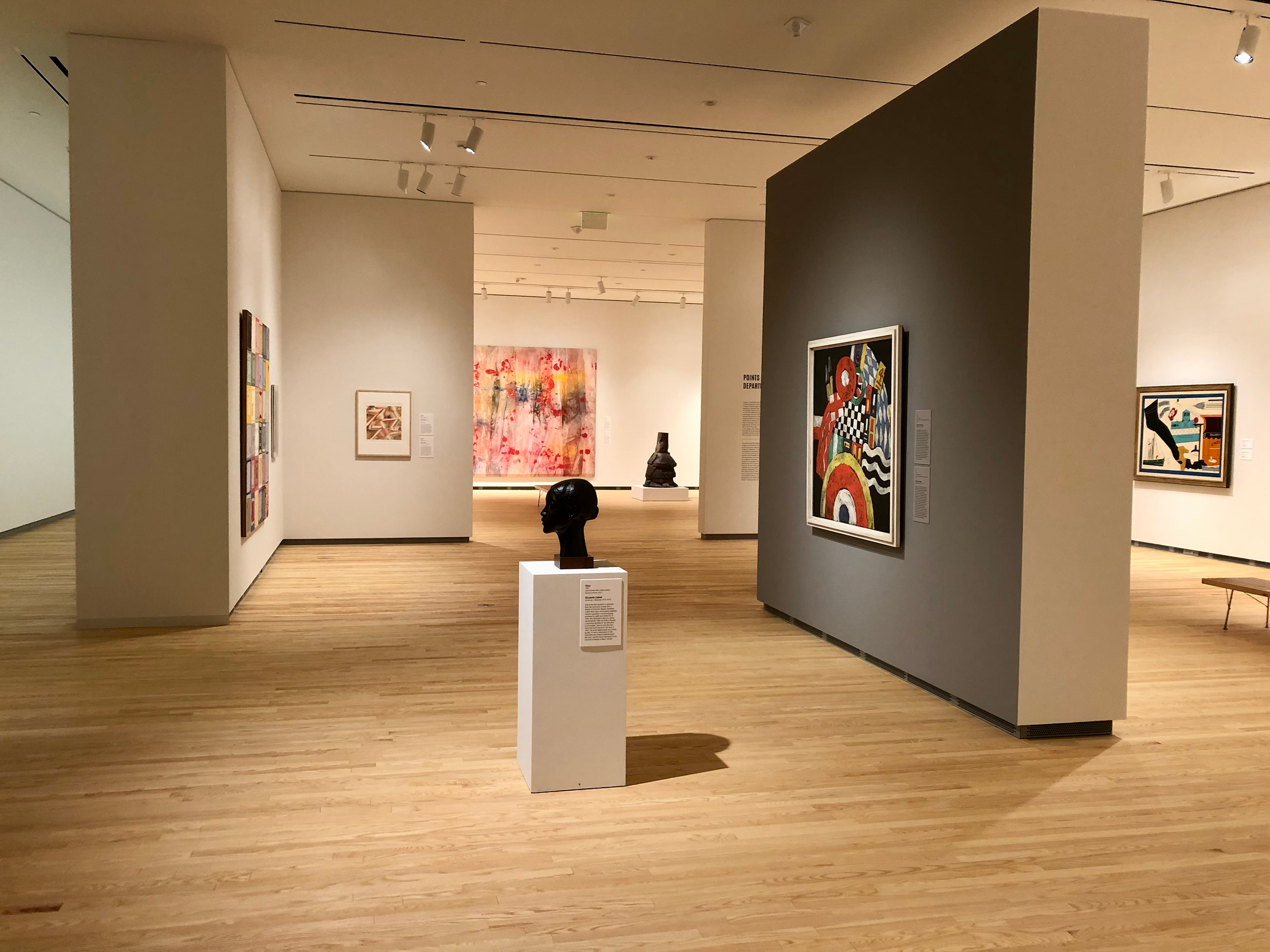 Points of Departure
A point of departure represents an origin. Artistic creation involves historical inspiration but also deviation from or critique of those origins and, for some, displacement shapes expression.
Elizabeth Catlett's sculpture internalizes her transnational experiences as a Black American woman who became a Mexican citizen. Joan Miró painted Une goutte de rosée tombant de l'aile d'un oiseau reveille Rosalie endormie à l'ombre d'une toile d'araignée after fleeing to France to escape the Spanish Civil War. By reconsidering pathways into creation, it is possible to nurture undervalued interpretive perspectives that may offer new points of departure.
Reencounters
This installation highlights works of art that stage new encounters, technically and pictorially, by reinventing genres or traditions. A reencounter may involve a cross-generational transfer of knowledge, as in the Pueblo ceramics on view, but it can also be about documentation, as in the portraits and photographs installed here. Other works of art mobilize fantasy, or traces of the past, and rely upon simultaneity to break down binaries and carve out spaces for nuance and complexity.
Human/Nature
Over the course of the last decade, a term has emerged to characterize the geological epoch in which human activity has exerted a massive impact on the earth: the anthropocene. The works in this gallery consider our relationships to our surroundings and to one another. This array of objects raises questions about human nature, cultural values, and community-making. Who is granted access to nature? How is it used symbolically? What ideologies do landscape representations serve, and what can they tell us about histories of environmental extraction, dispossession, and racism?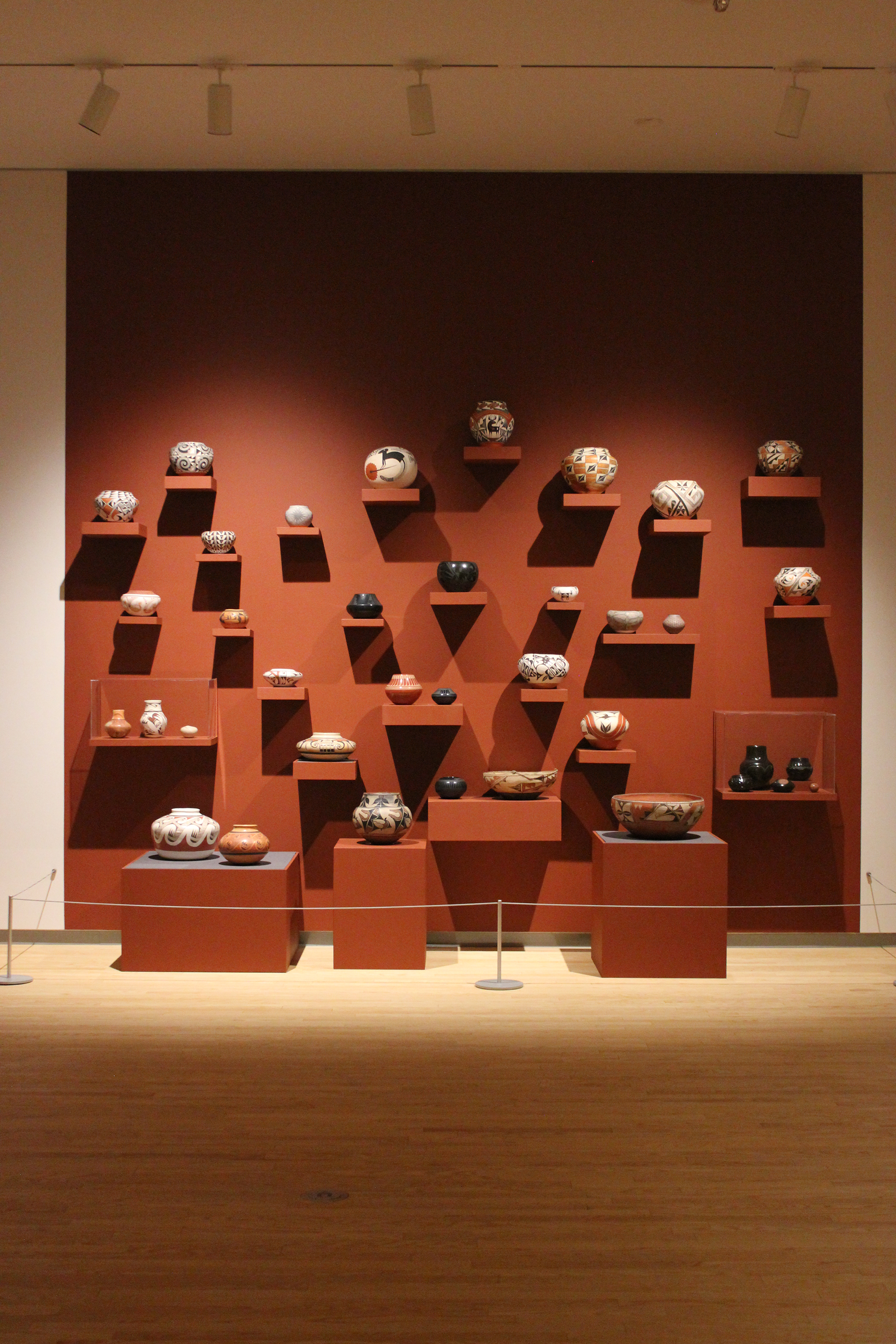 Action and Reaction
Postwar artists like Adolph Gottlieb and Robert Motherwell marshalled gesture and color to create abstract paintings premised on what they perceived as universal metaphorical tensions. Other artists recognized that this approach did not account for their own lived experiences, and they devised new means of expression. Action, which for decades had been synonymous with the immediacy of painterly abstraction, was redefined by artists such as Lorraine O'Grady, Lil Picard, and Ana Mendieta. Contemporary practice continues to evolve in directions that affirm the contributions of the many artists on view here.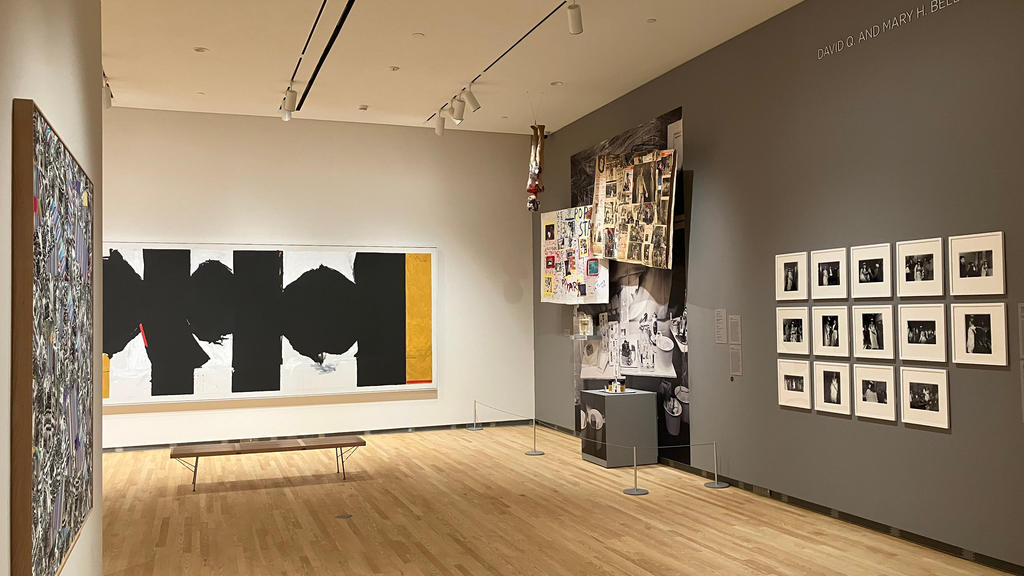 Explore the rest of Homecoming