The Stanley's Senior Living Communities program offers in-museum and outreach programming to older adults.
In-Museum Visits
For groups able to visit the museum, the SLC program offers tailored experiences for older adults. Select an experience from our themed tours:
Collection Highlights: See key works in each gallery
African Art: Learn about the rich artistic traditional and cultures of Western Africa.
Collectors & Collecting: Curious about how and why Stanley's collection came to be? Find out in this tour.
Color Tour – Red: Color tours focus on the significance of particular hues across time and cultures. The featured color changes periodically.
Social Justice: Artists, activists, and equity
The Iowa Tour:  

This tour focuses on how the experience of living in the State of Iowa intersects with teaching, research, and artmaking

 at the University of Iowa and in the Stanley's collection.
Tours last approximately one hour and occur during regular museum hours. Please note that tour groups are limited to 15 people or fewer per group. Larger groups will be divided into smaller groups for the tour. SLC activities coordinators can also consult with the senior living communities program coordinator to discuss other tours options to meet the needs of the group.
 
The SLC program coordinator adapts presentations and activities to all skill levels, in addition to accommodating the physical and mental needs of participants.  
request an in-museum experience
On-site Visits
For groups who cannot visit the museum, the SLC Program brings discussions about the Stanley's collection and hands-on activities to organizations serving older adults in Johnson County. Working with staff from older adult living communities and community centers, the SLC program coordinator creates programming and activities designed for residents and program participants. Presentations feature a combination of audiovisual demonstrations, objects, and hands-on activities.
To schedule an on-site visit, please contact Amanda Lensing, SLC program coordinator.
The SLC Program is made possible in part by the Community Foundation of Johnson County - Savin and Potter Fund.
Virtual Programming
Through December 2022, the SLC Program will be offered through a new program Connected for Life: Object-based Digital Programming to Foster Active Minds for Senior Living Communities.
Connected for Life serves older adults and senior living communities (SLC) in Iowa, populations especially vulnerable to COVID-19 and underserved in outreach and engagement programs. We hope to increase participants' sense of connection, engagement, and well-being, and decrease feelings of isolation through live virtual programs. This website also offers a catalog of multimedia visuals, organized by program theme, for all website visitors to enjoy.
Virtual programming is coordinated and delivered by four world-class museum and library units at the University of Iowa (UI): Stanley Museum of Art, Office of the State Archaeologist, Pentacrest Museums, and UI Libraries. Our programs will explore objects in our collections focused on art, archaeology, natural history, and historical archives.
The Connected for Life project was made possible in part by the Institute of Museum and Library Services.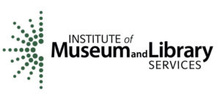 learn more about connected for life