Sunday, November 20, 2022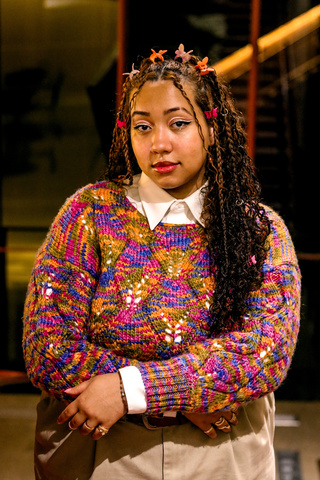 "Hello! My name is Lily Hester and my pronouns are They/She. I am the Stanley Campus Council Intern for the Stanley Museum. I am a fourth-year undergrad majoring in Anthropology and double minoring in African American Studies and Gender Women Sexuality Studies. I will graduate in the Spring of 2023 and hope to move to Chicago for grad school and hopefully continue my museum work.

I am from Olathe, Kansas (a suburb of Kansas City), and grew up exploring museums and fell in love with the idea of working in one. I am queer and multiracial and spent the last three years working through MISSE in order to create spaces and events for students and the community who hold marginalized identities. I am excited to be shifting my focus onto artists within my communities and creating events and projects that allow the Iowa City community to feel what I felt my first time stepping into a museum."
In their role, Lily will assist the Campus Engagement Coordinator and members of the Stanley Campus Council in developing, promoting, and implementing monthly events for students at the Stanley Museum of Art. Lily's internship culminated in a student-focused event of their own design--On Display: A Student Art Showcase, that took place in April of the Spring 2023 semester.