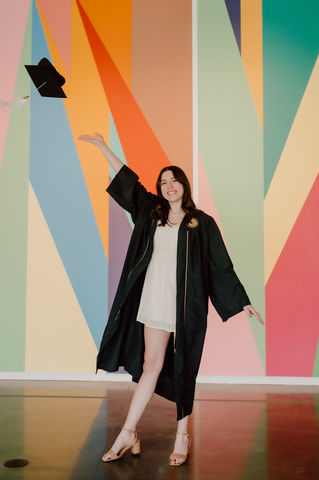 "Hi! My name is Anaka Sanders, and I am the Marketing and Communications Assistant for the Stanley Museum of Art. I have been in this role since the beginning of March!

I just graduated this spring from Iowa with a bachelor's degree in Journalism and Mass Communications and Art History. Together these two subjects have combined writing and art perfectly for my role here! I spend most of my time posting on our social media pages about upcoming events and making really fun Instagram Reels.
I have loved creating posts about our art, building, staff, and most recently, merch! I'm excited to continue to make new content online so everyone is able to have the chance to see and get to know the Stanley."

In this role, Anaka assists in maintaining the Stanley's digital presence by creating posts to promote events and programs, and by developing creative content to engage all audiences--college students and young adults in particular.