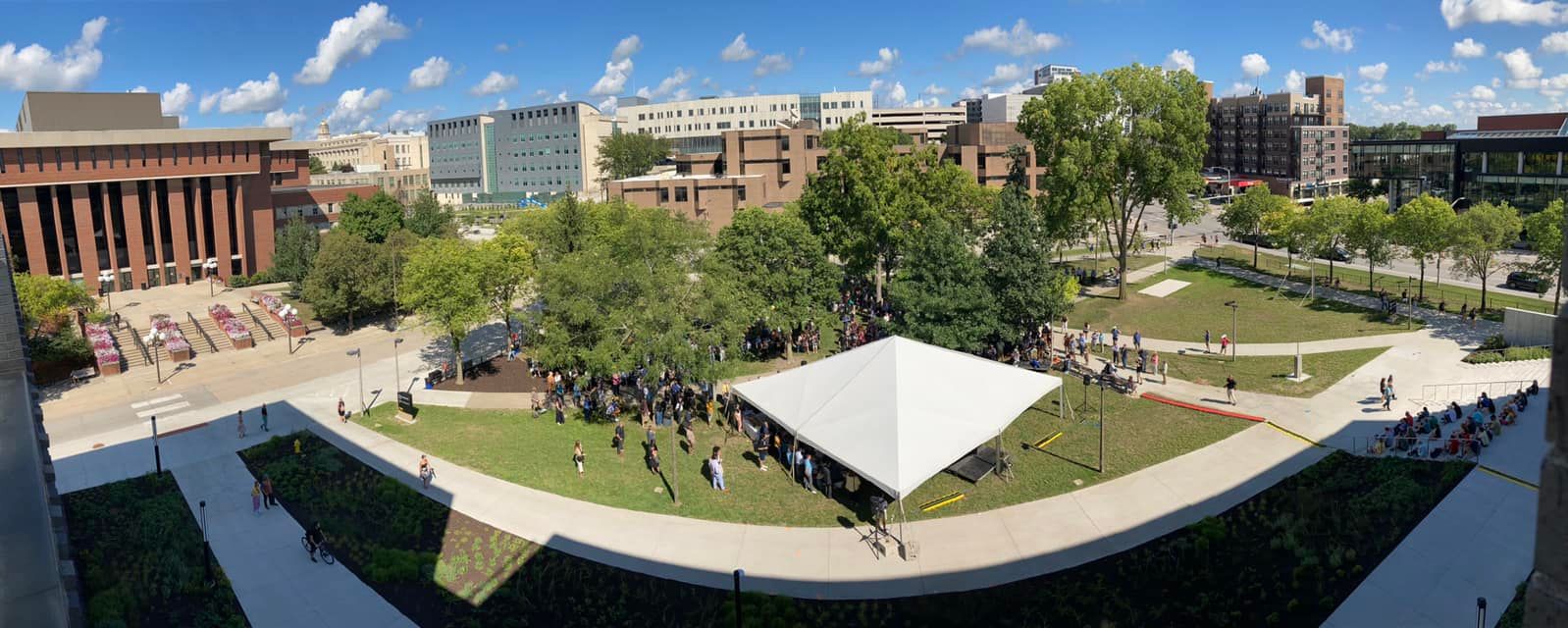 August 26–28, 2022
As soon as the applause had died down following the August 26 building dedication ceremony, there was a line at the door of the museum. Over the course of the opening weekend an estimated 4,000 visitors viewed the inaugural exhibition and many more enjoyed programming and activities in Gibson Square Park. The broad diversity of visitors seen, and languages heard, in the galleries illustrates that art truly is for everyone. The Stanley is a beacon that will support Iowa as a destination university long into the future.
Photos by Elizabeth Wallace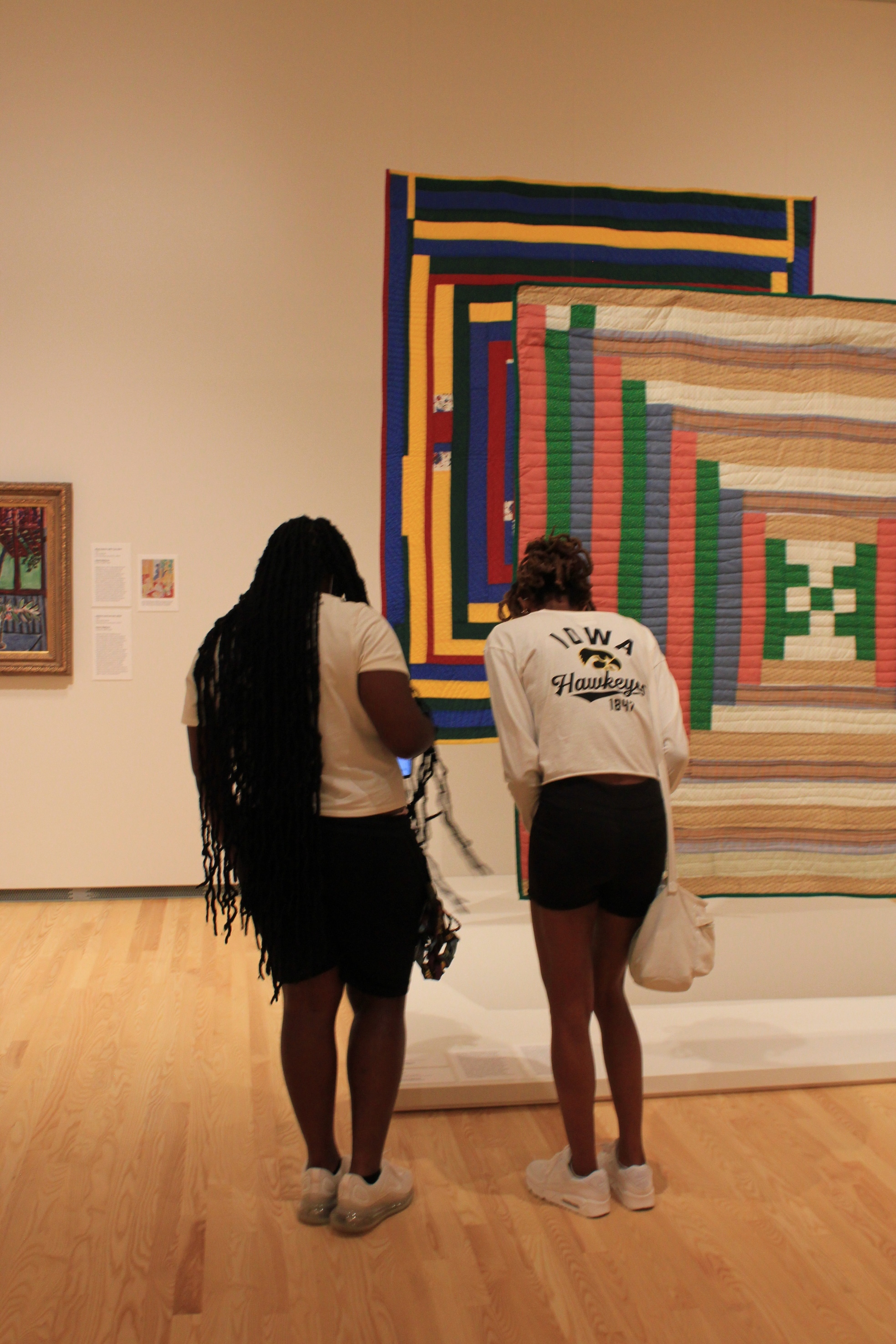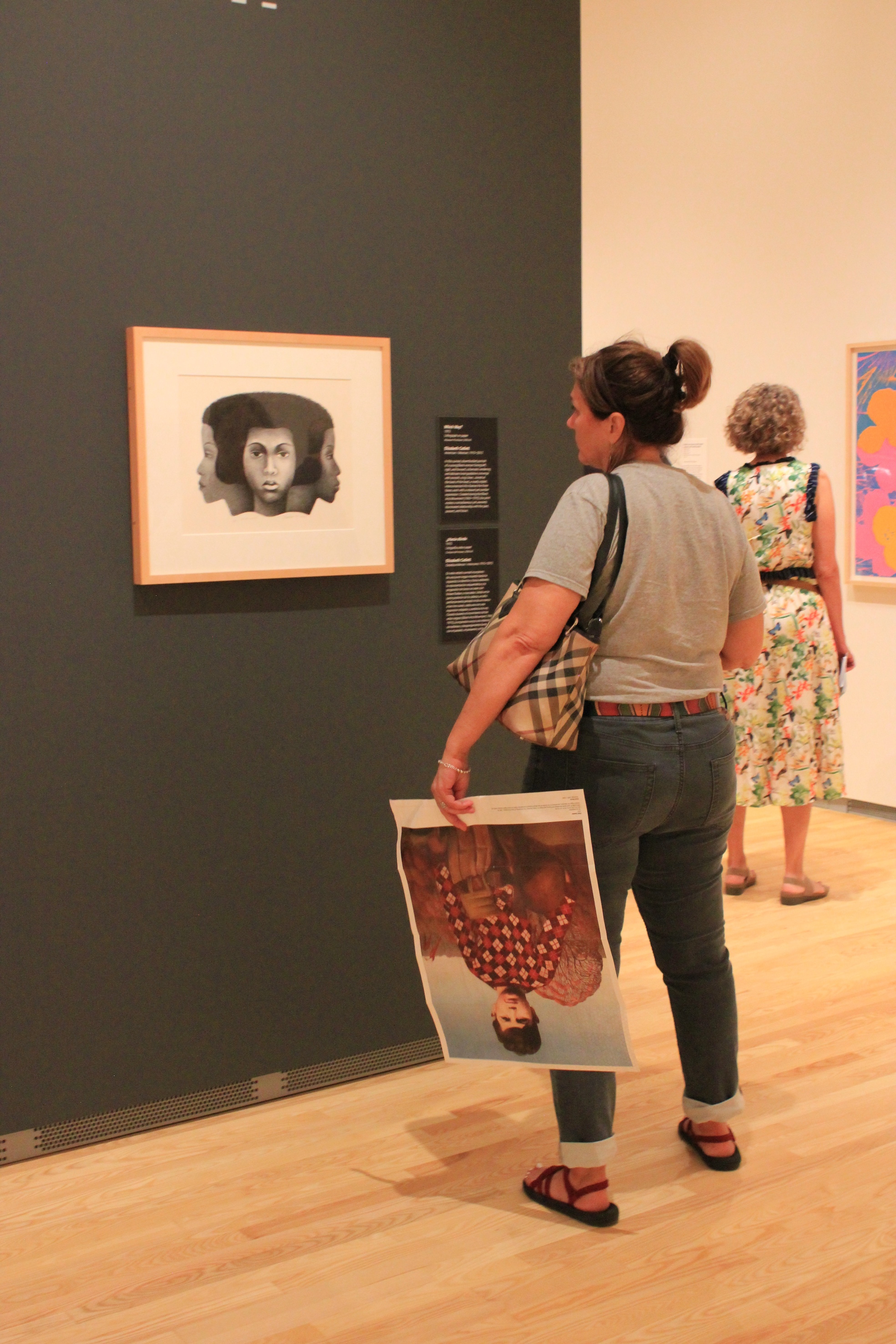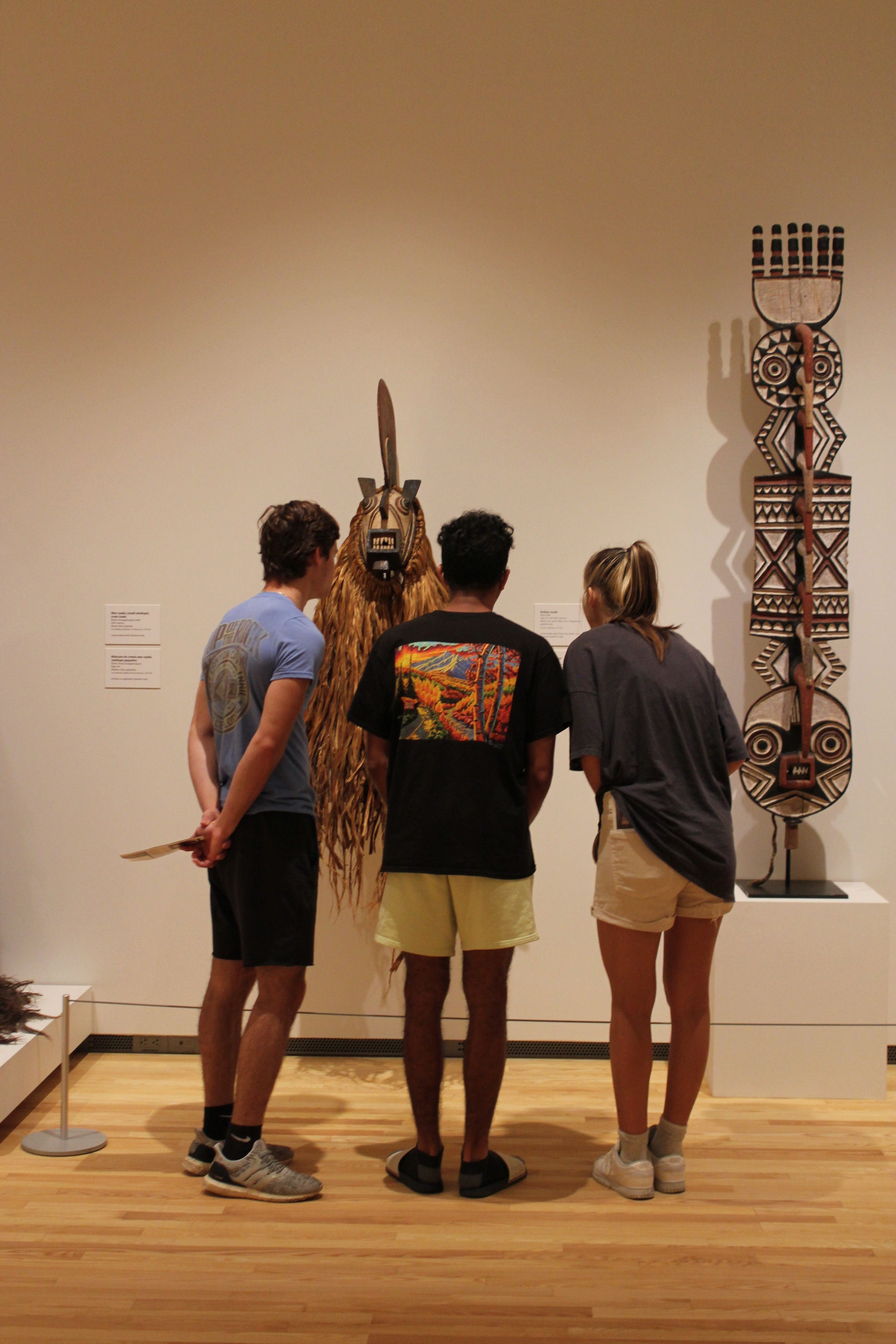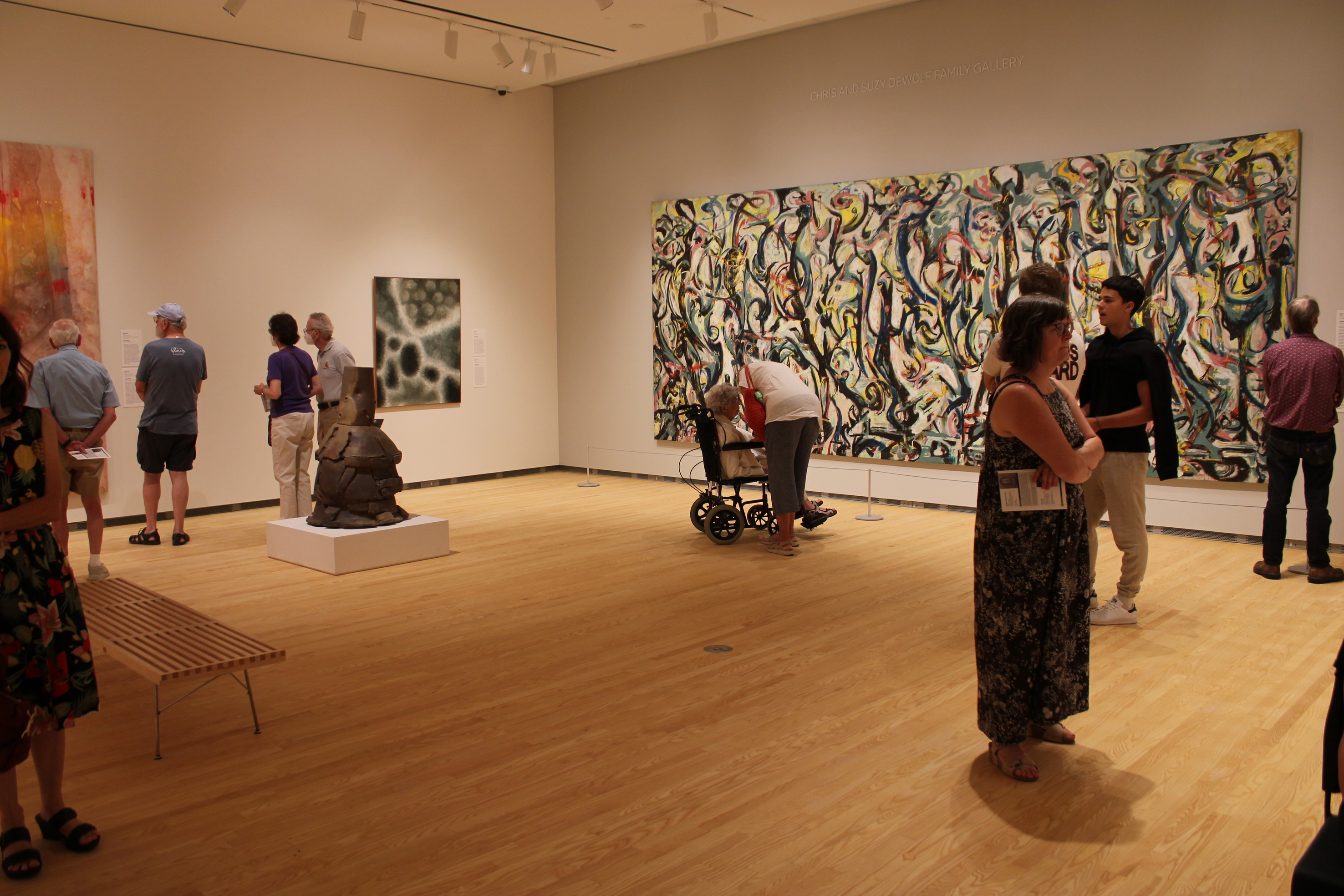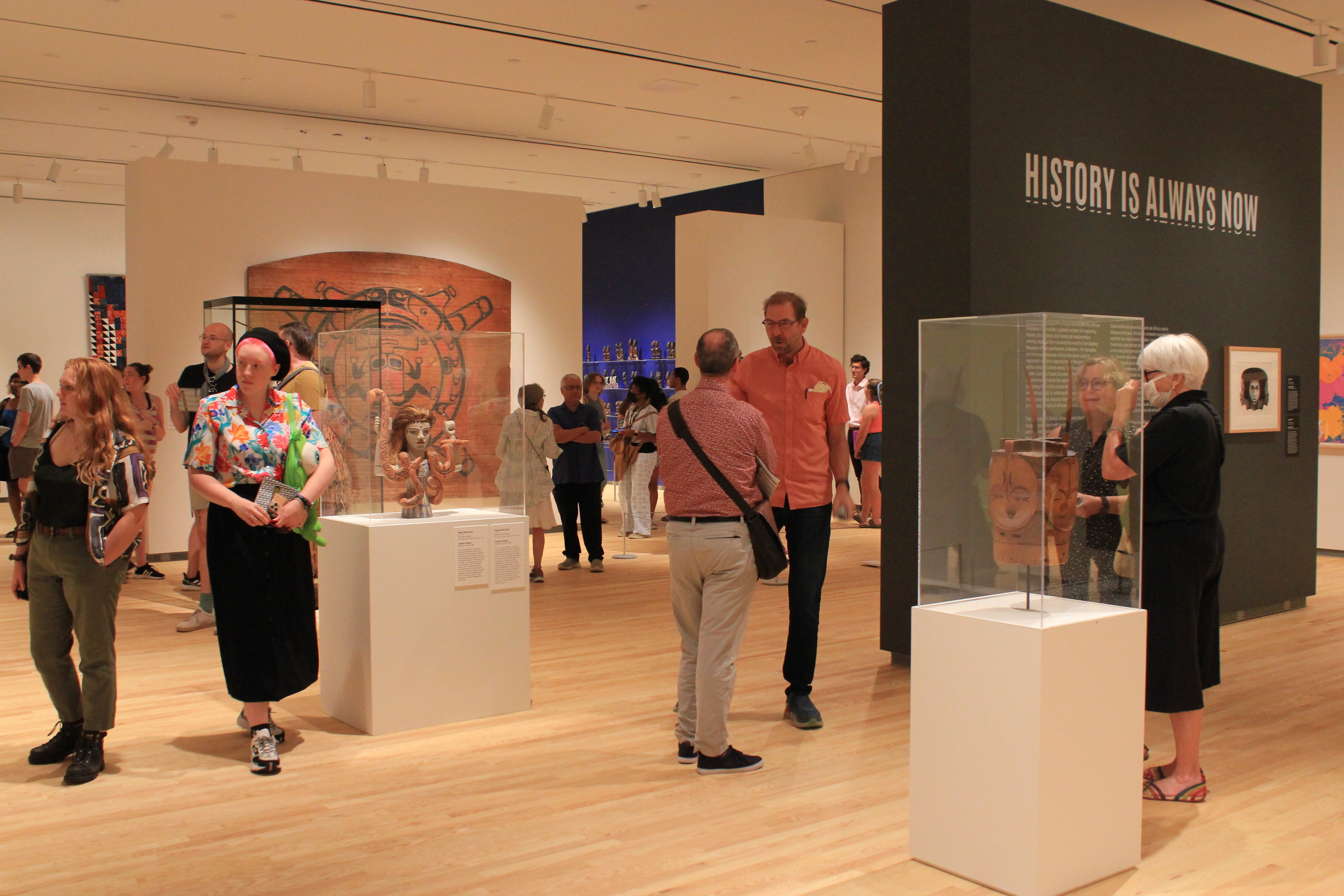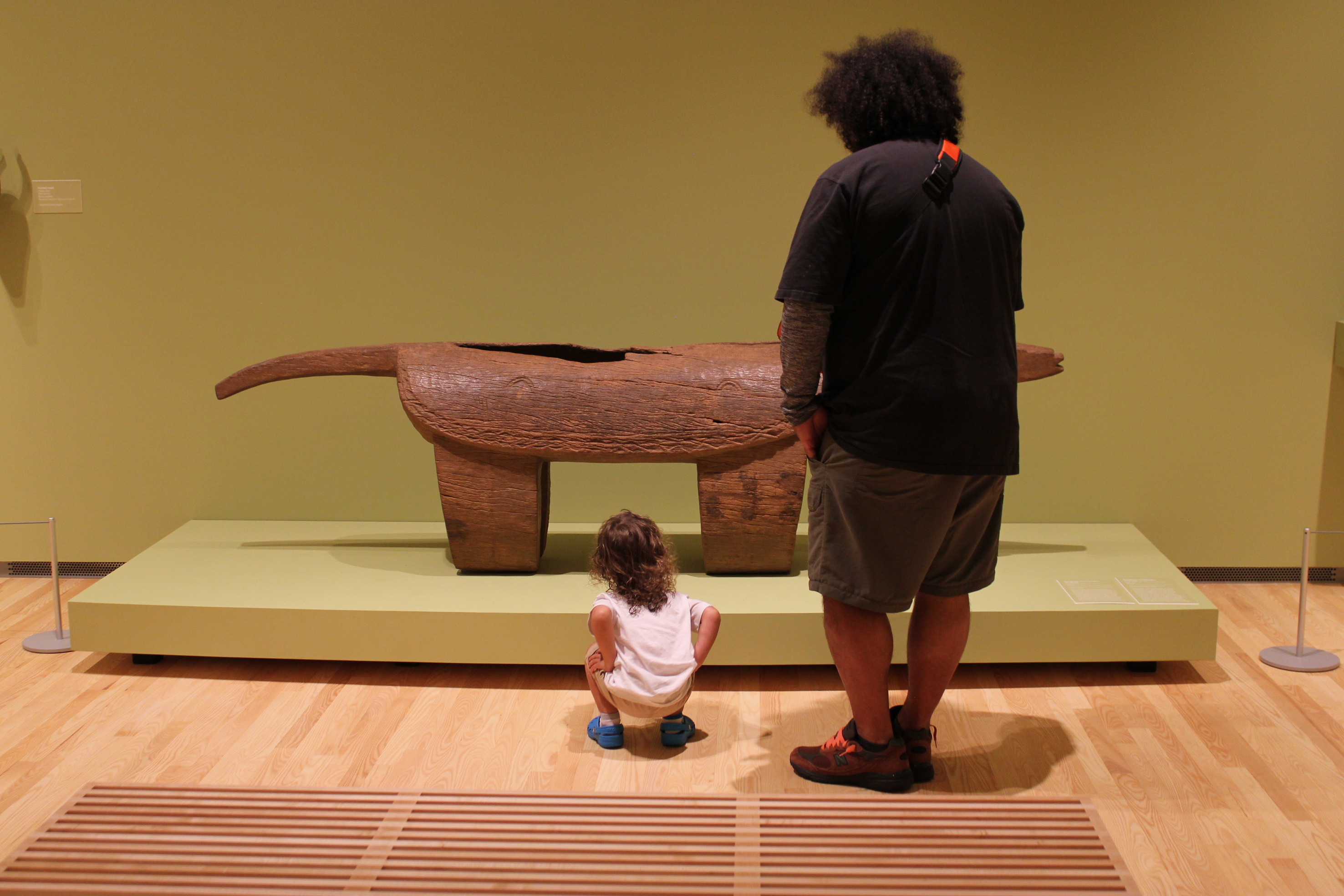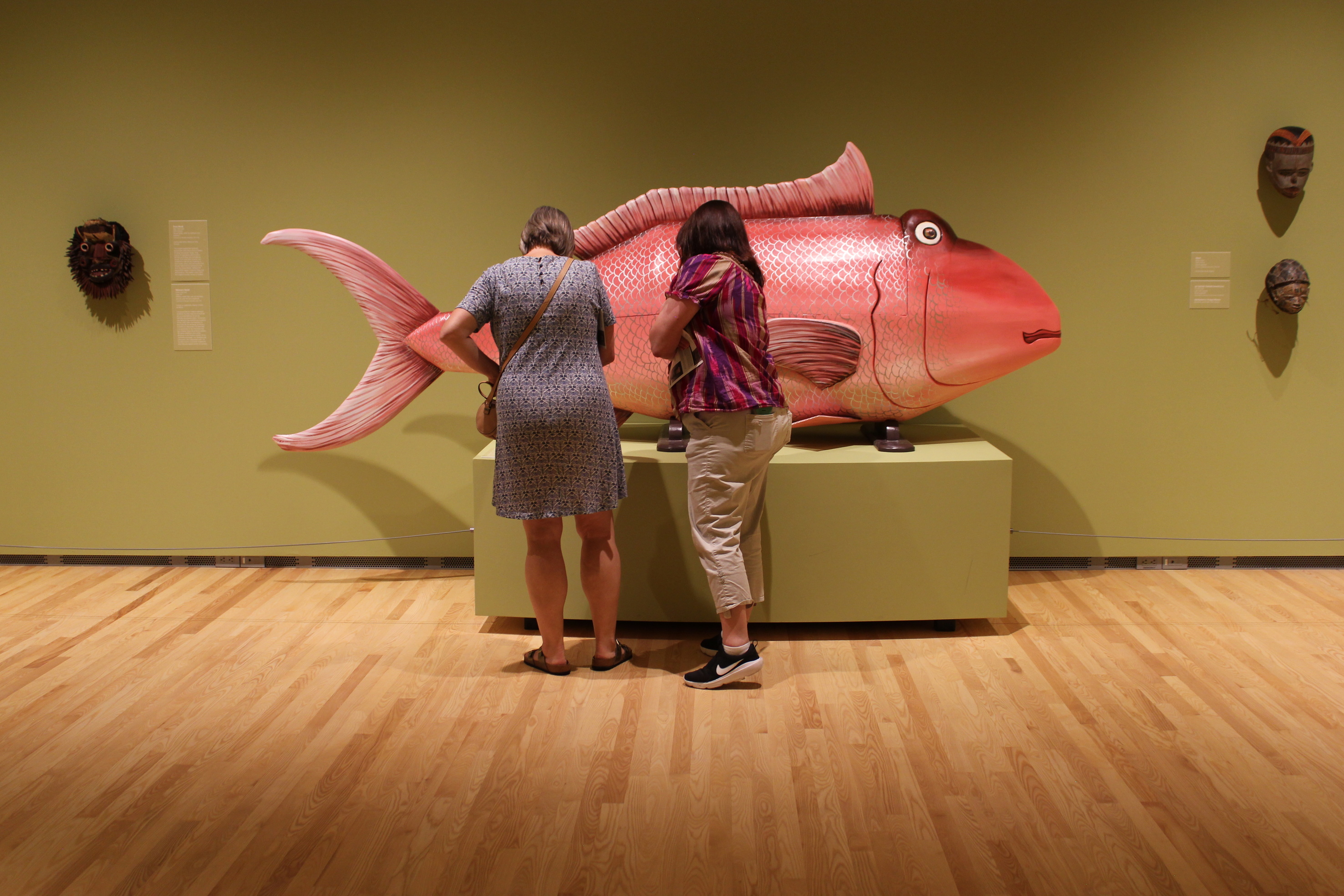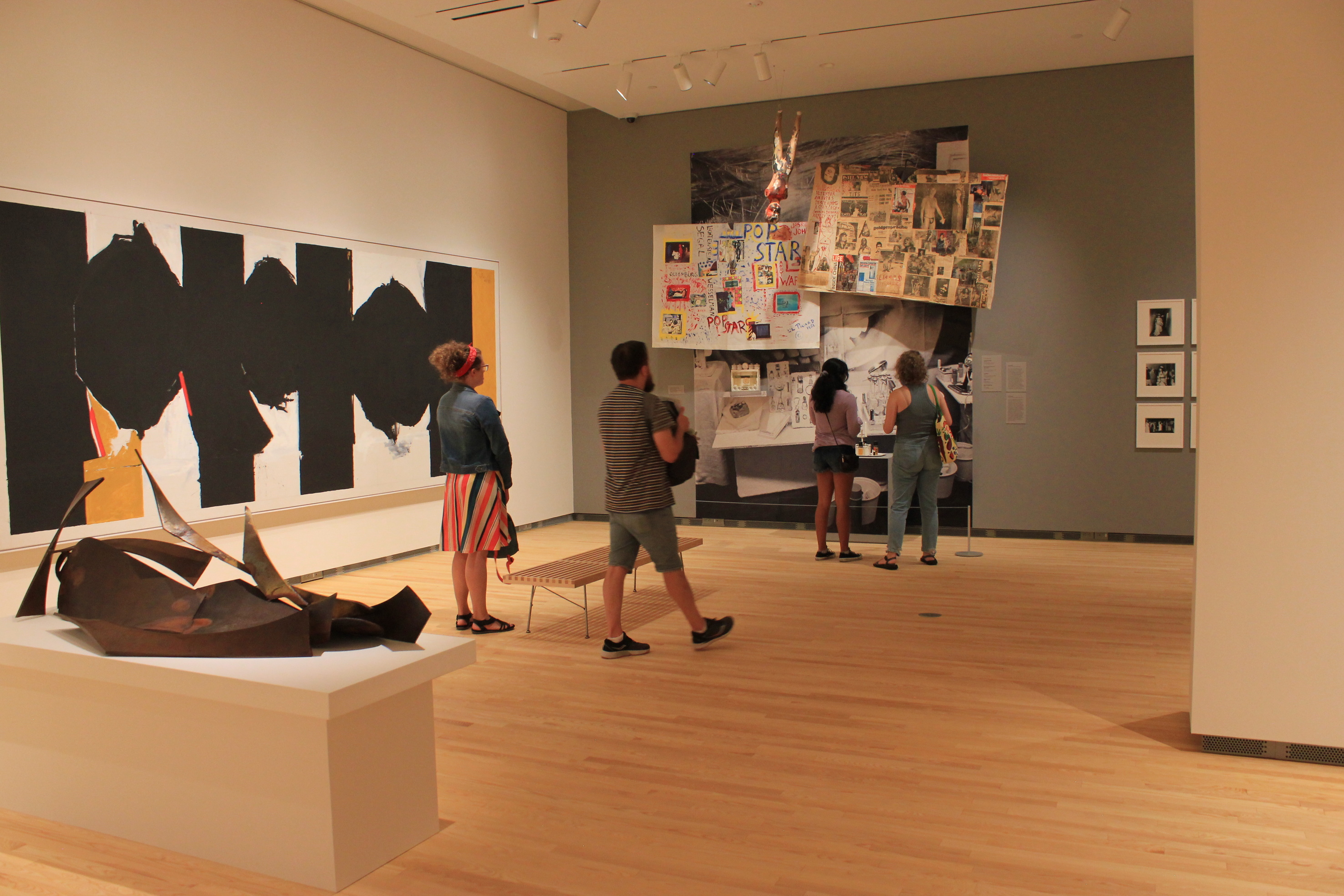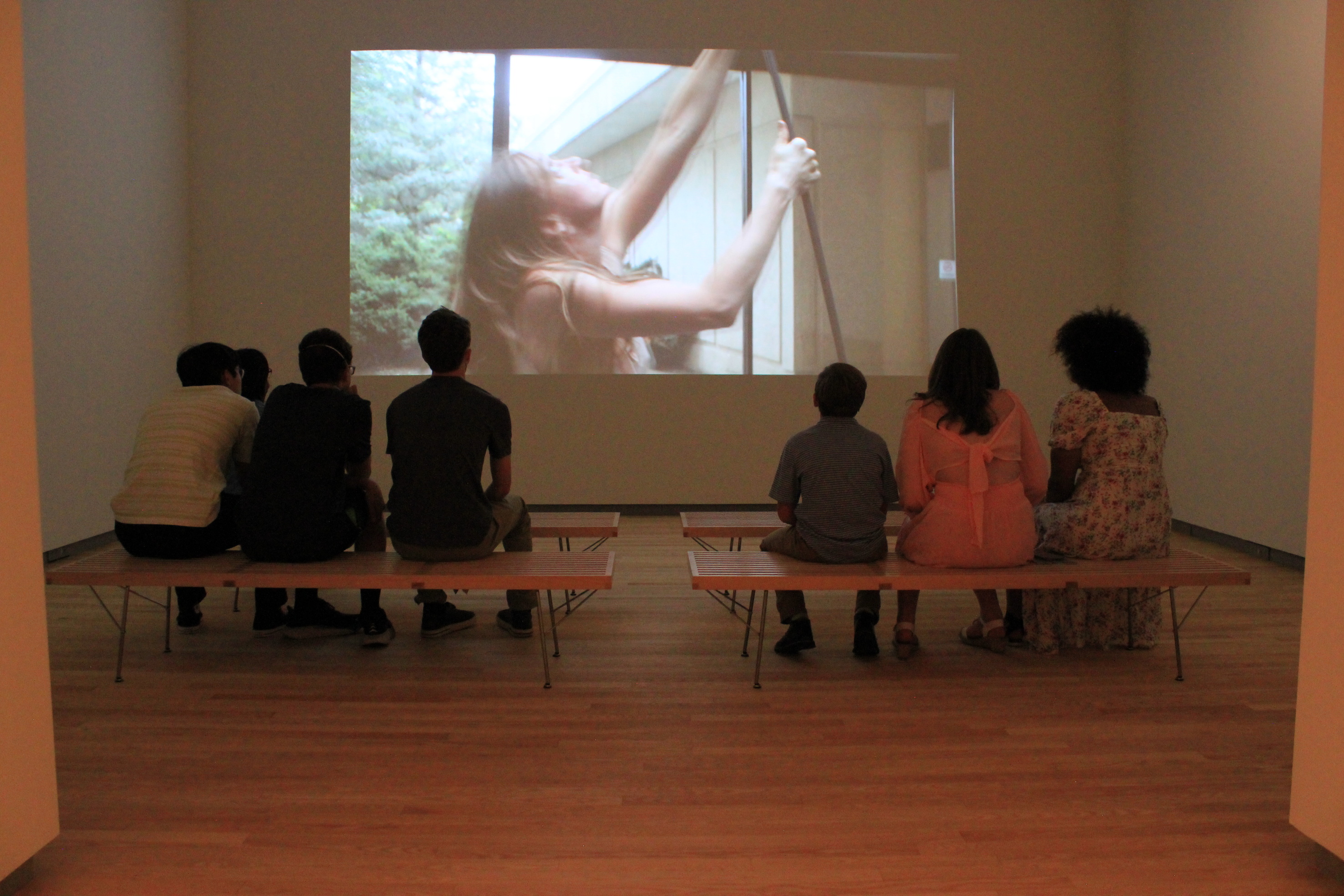 Volunteers assisted visitors with wayfinding, providing snacks, signing the guest book, and selecting souvenir buttons. Herky stopped by to give high-fives and greet visitors.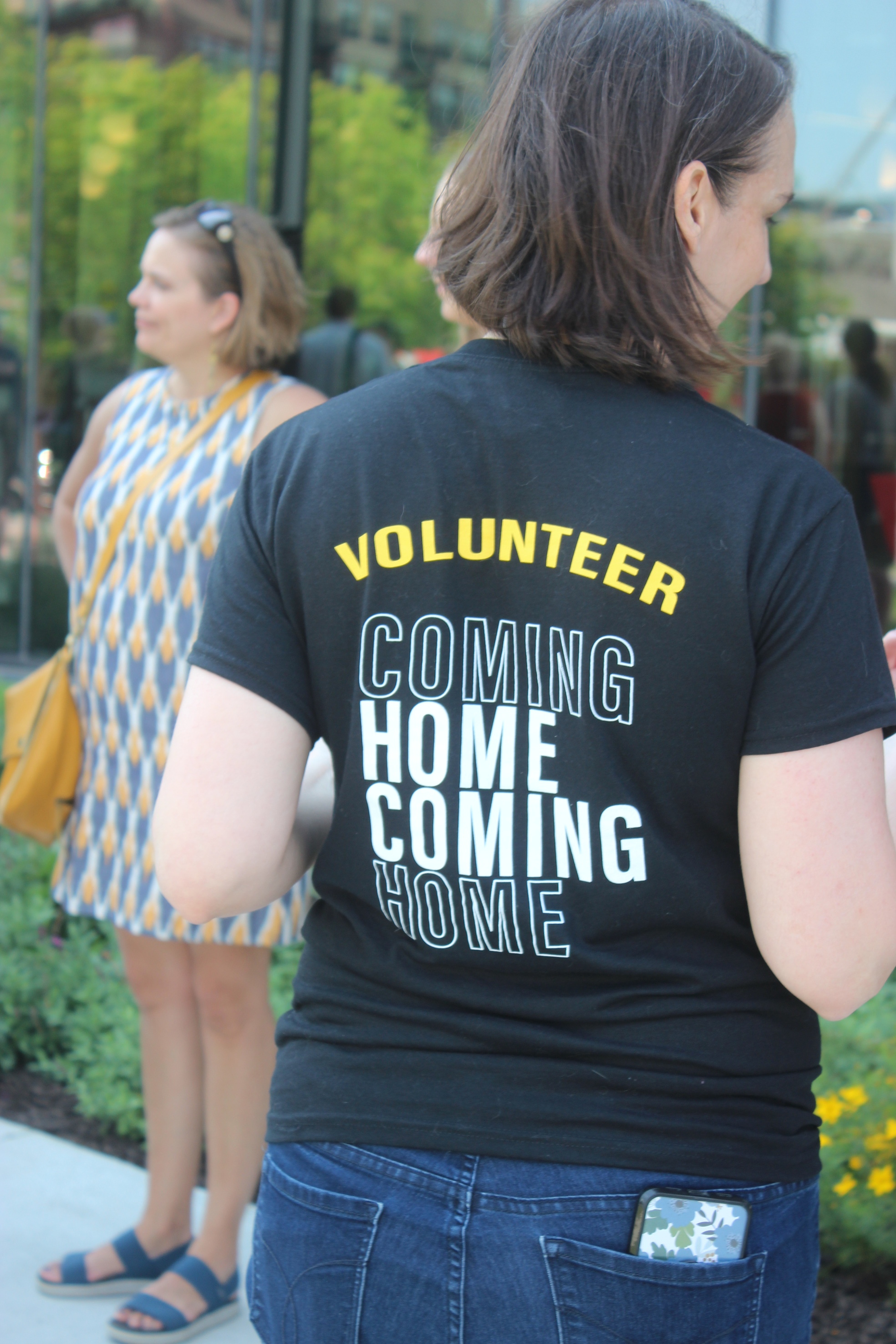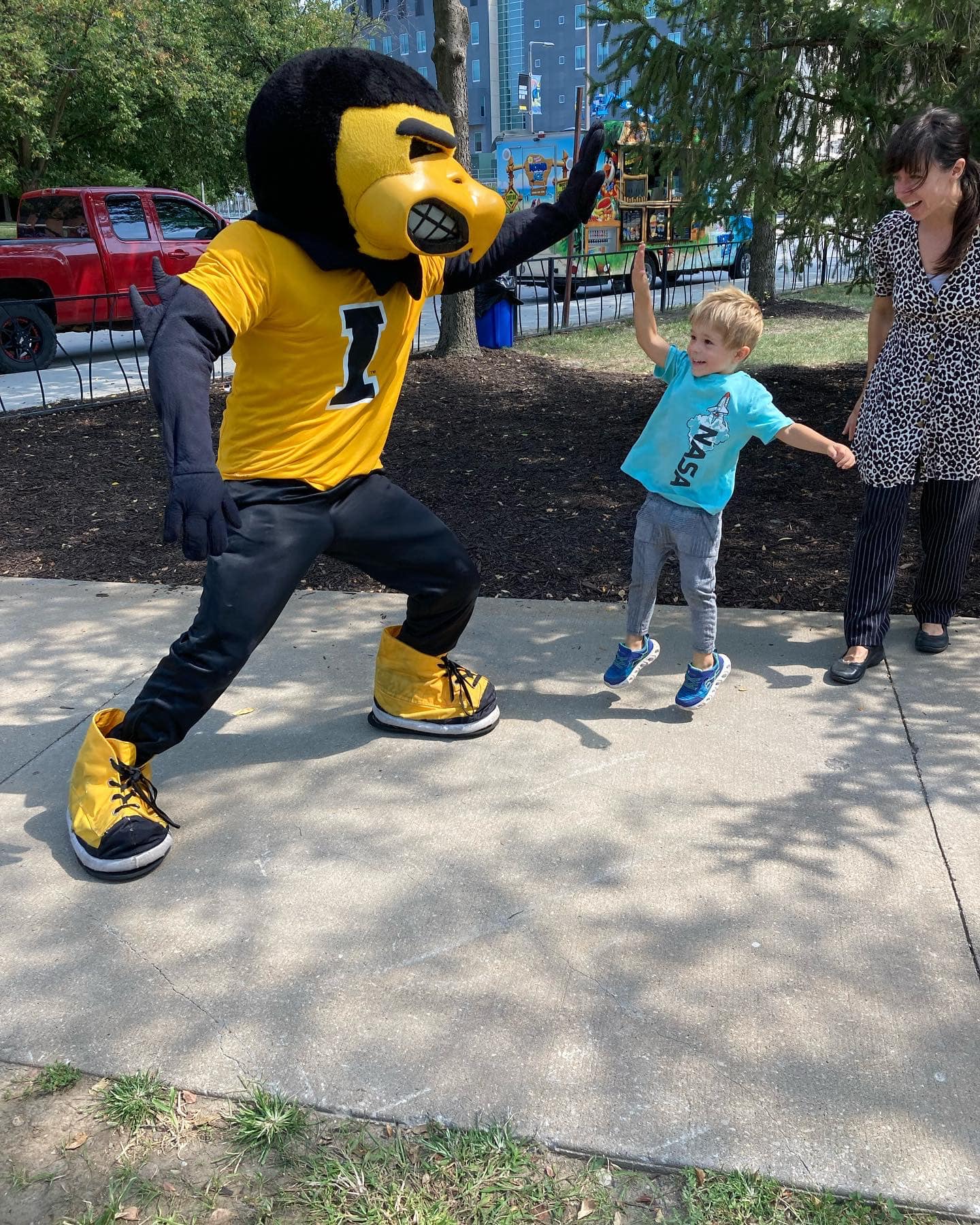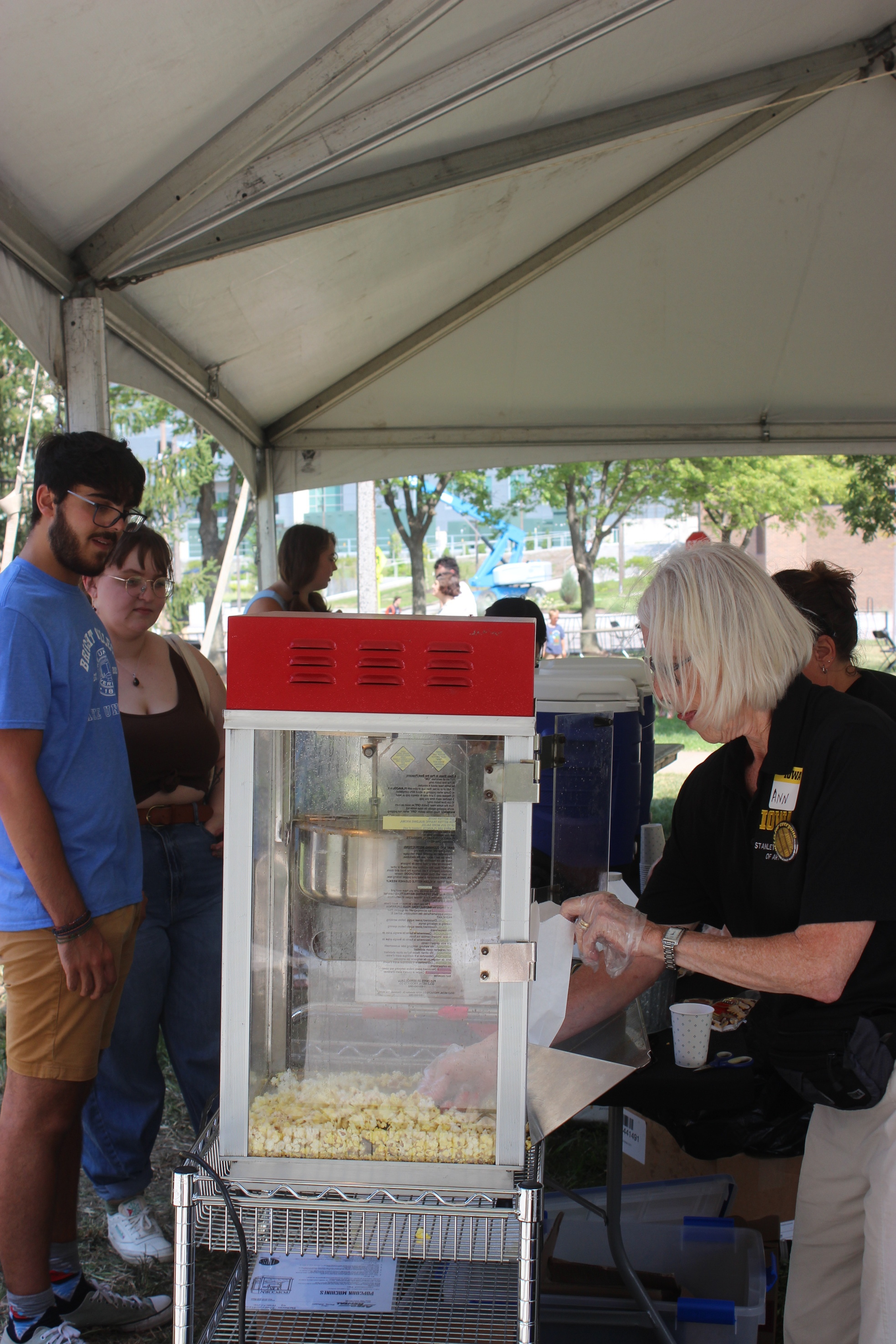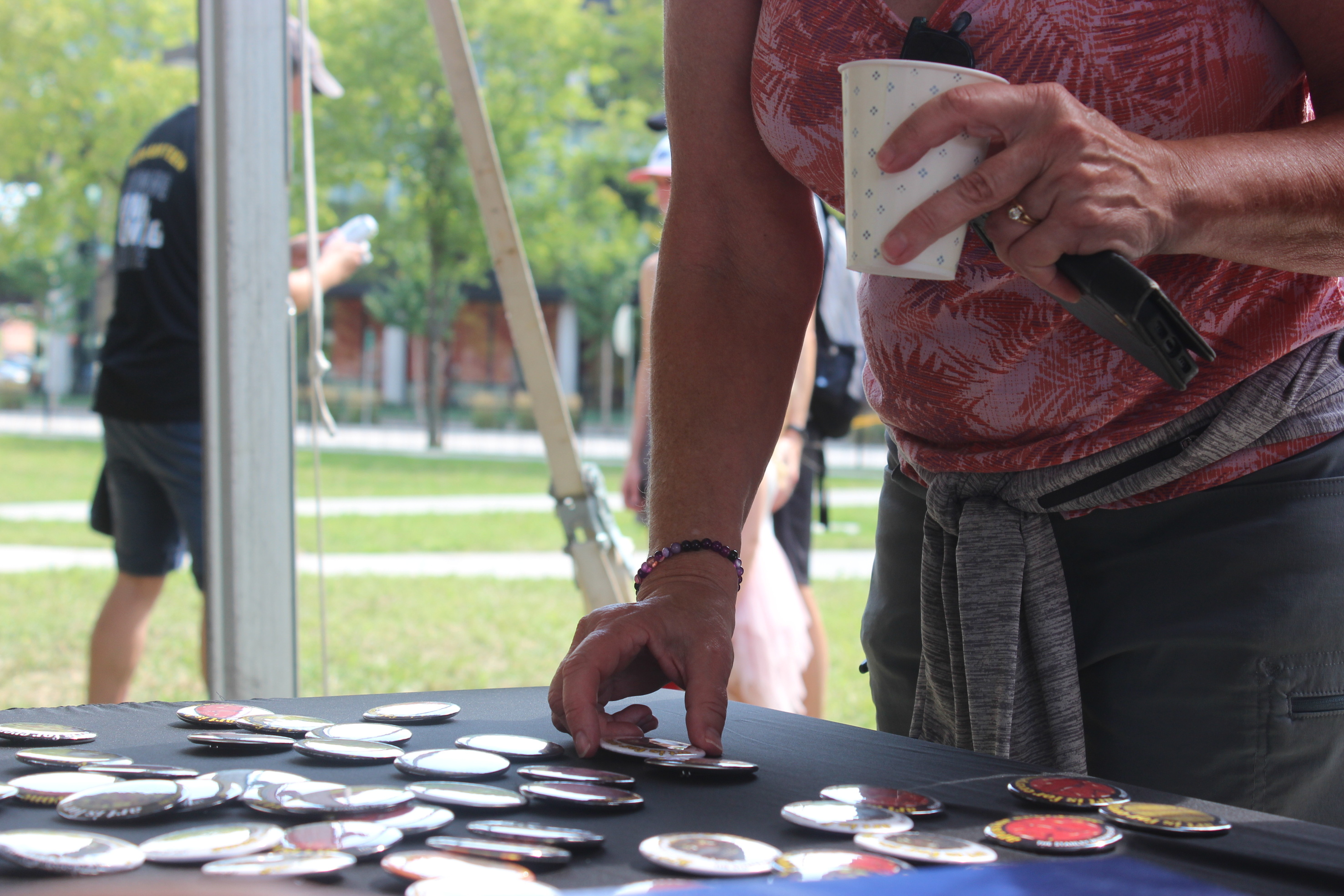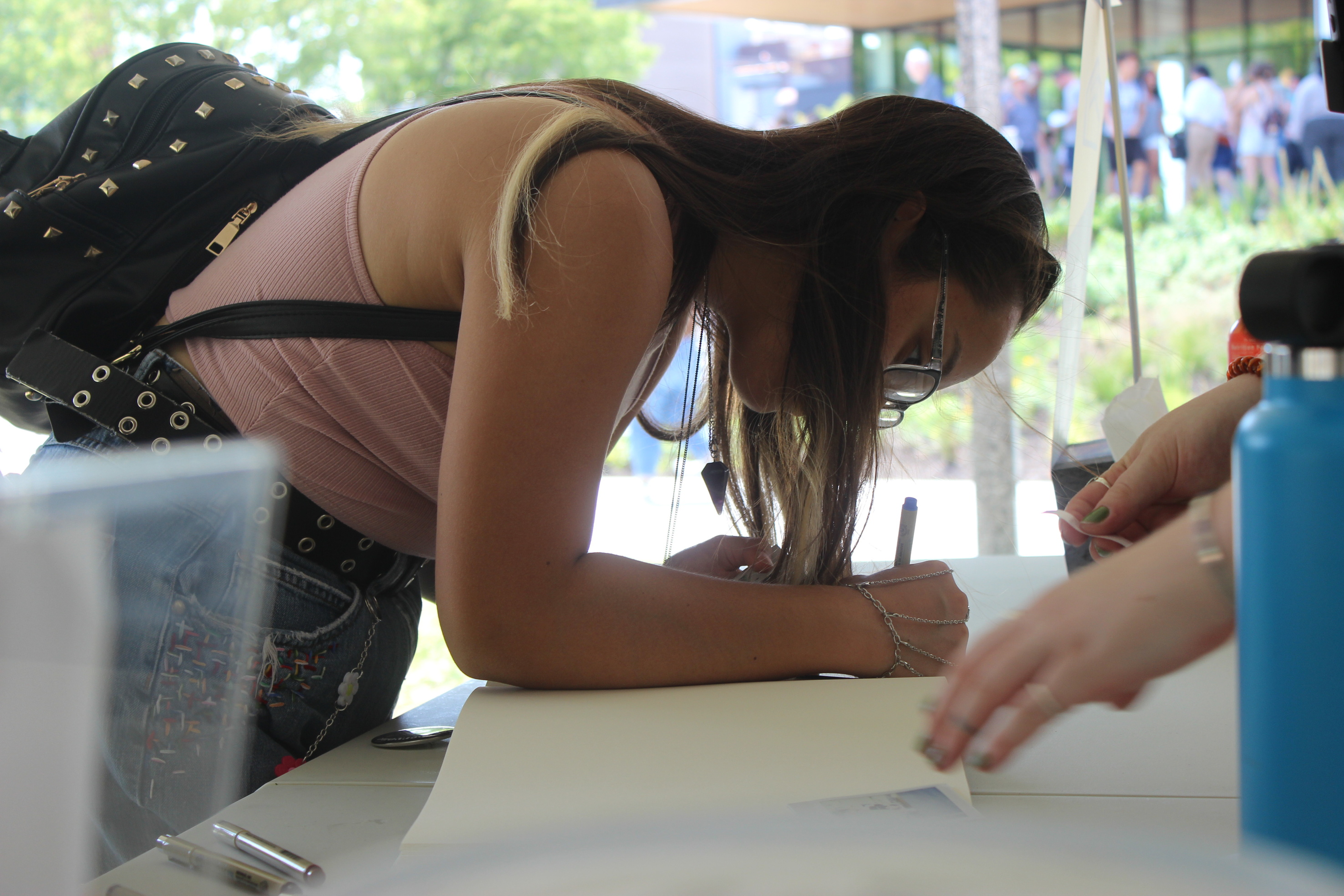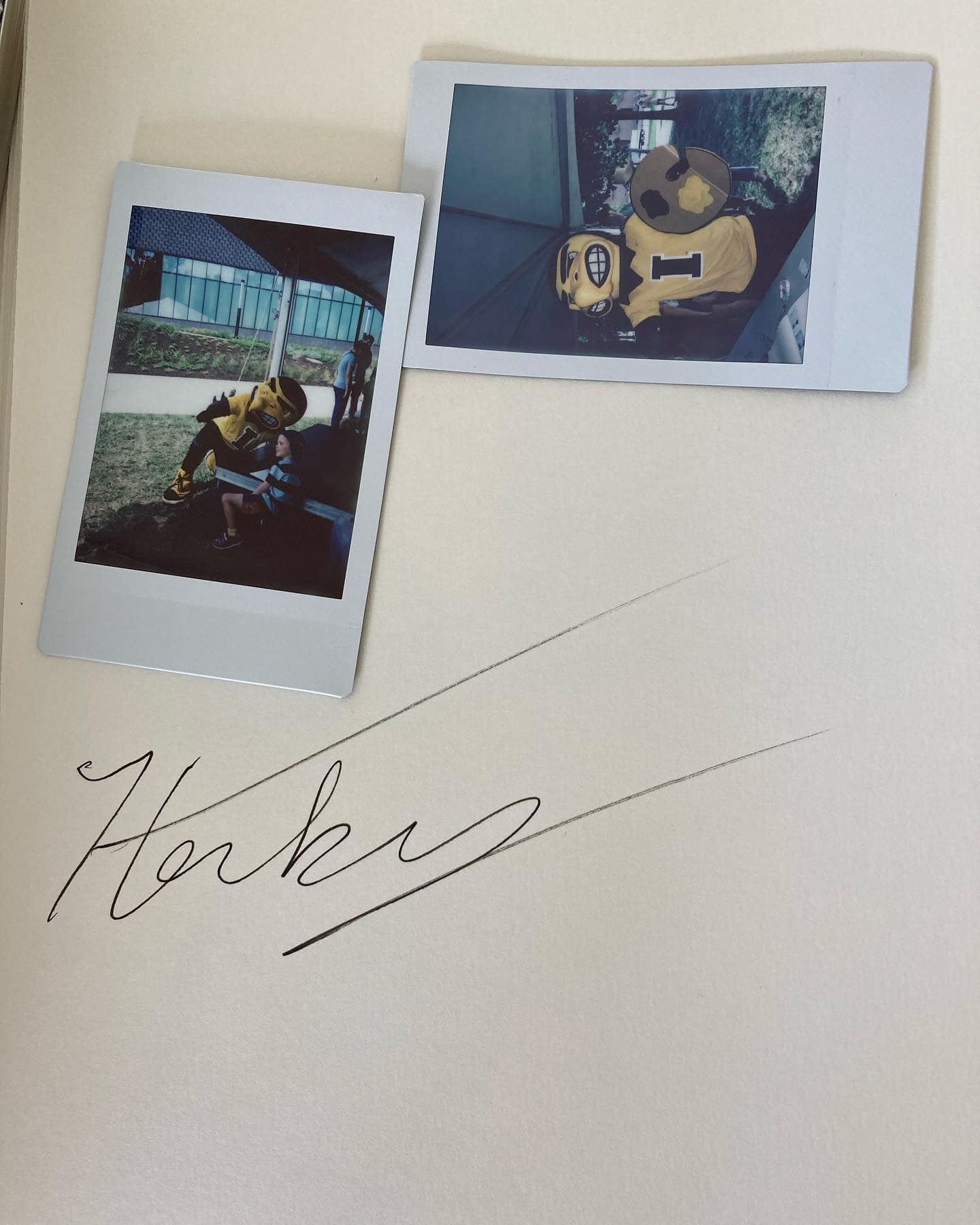 Friday night the museum was open late and Gibson Square Park came alive with food trucks, picnicking, and performances by treesreach, Pictoria Vark, and Houndmouth.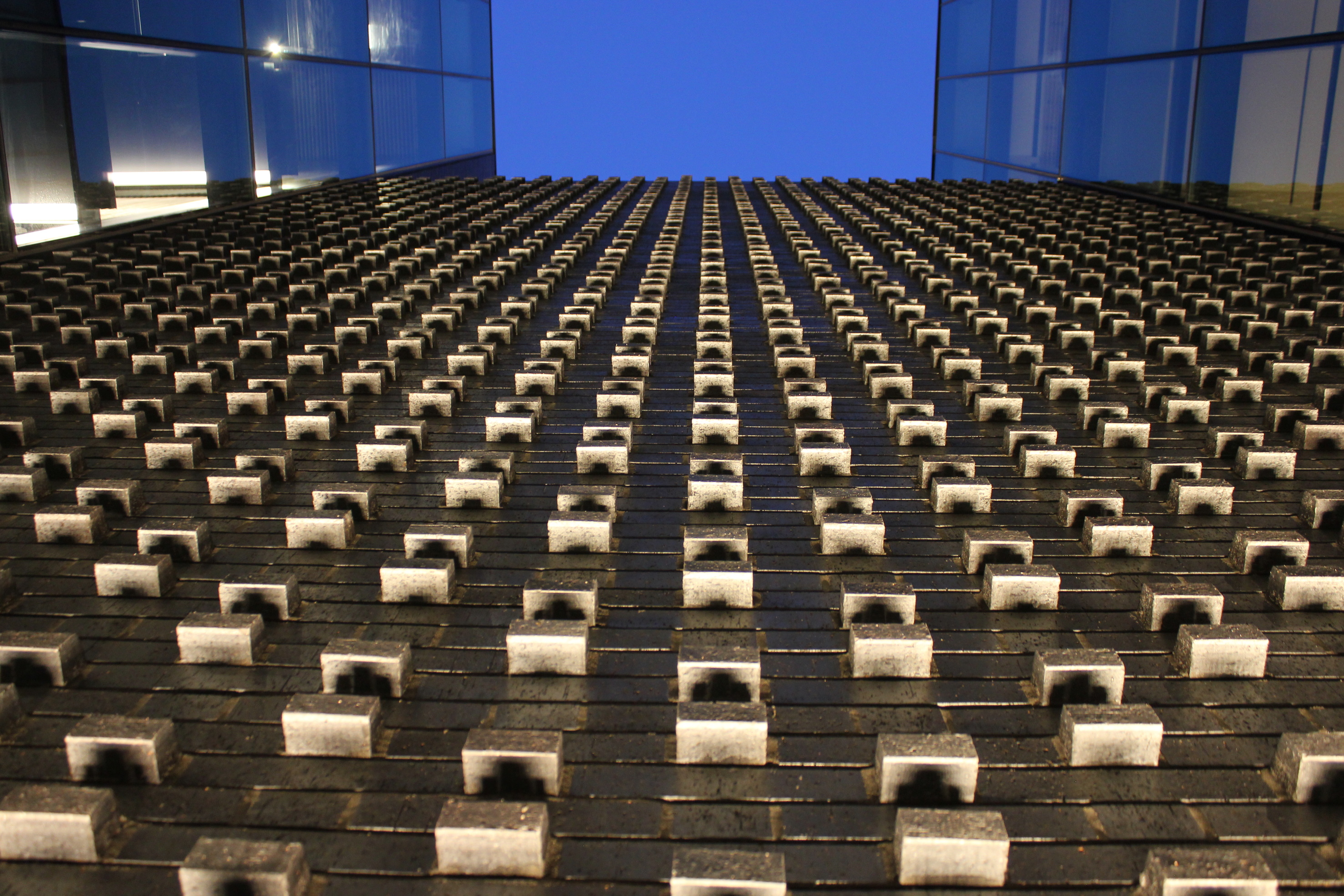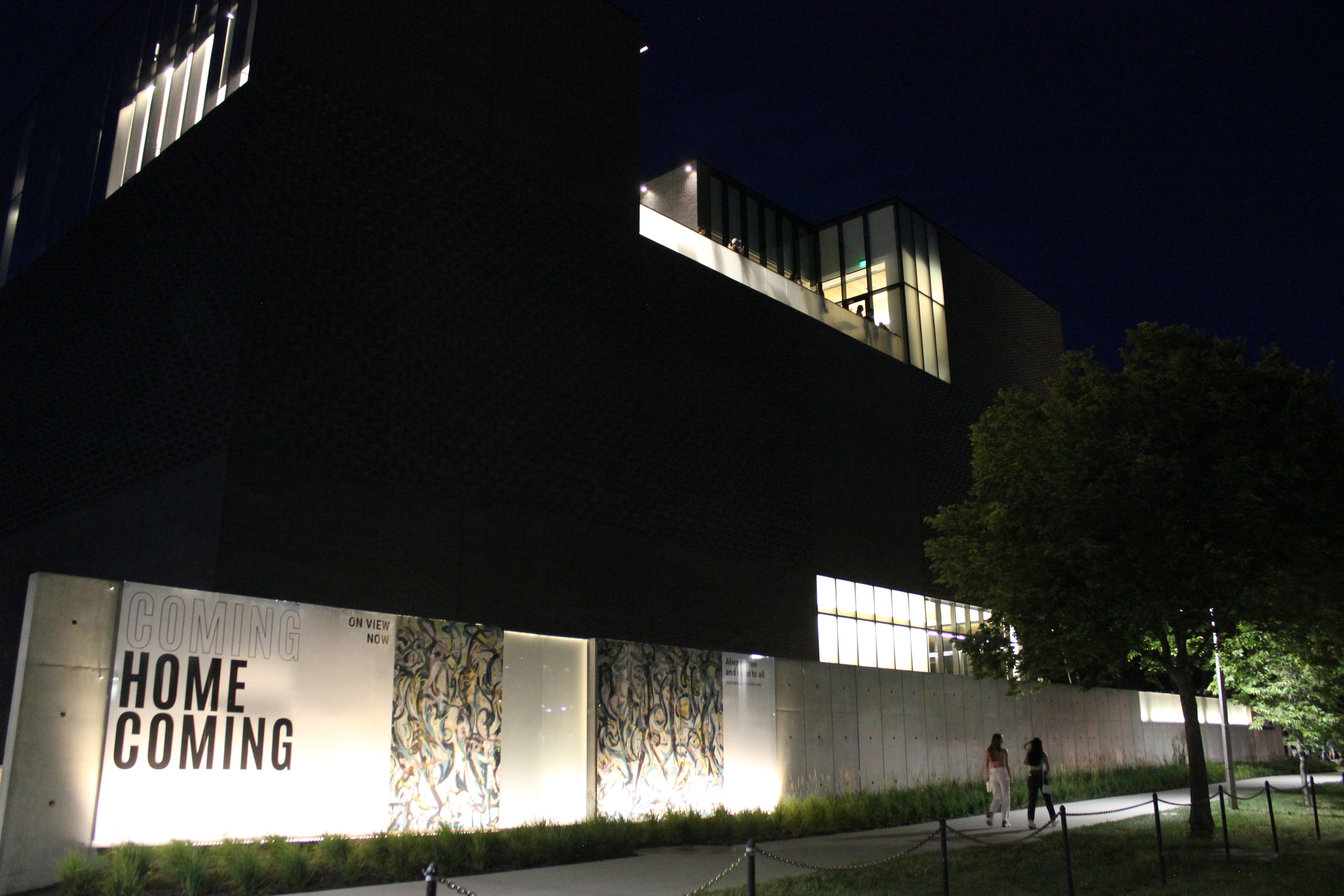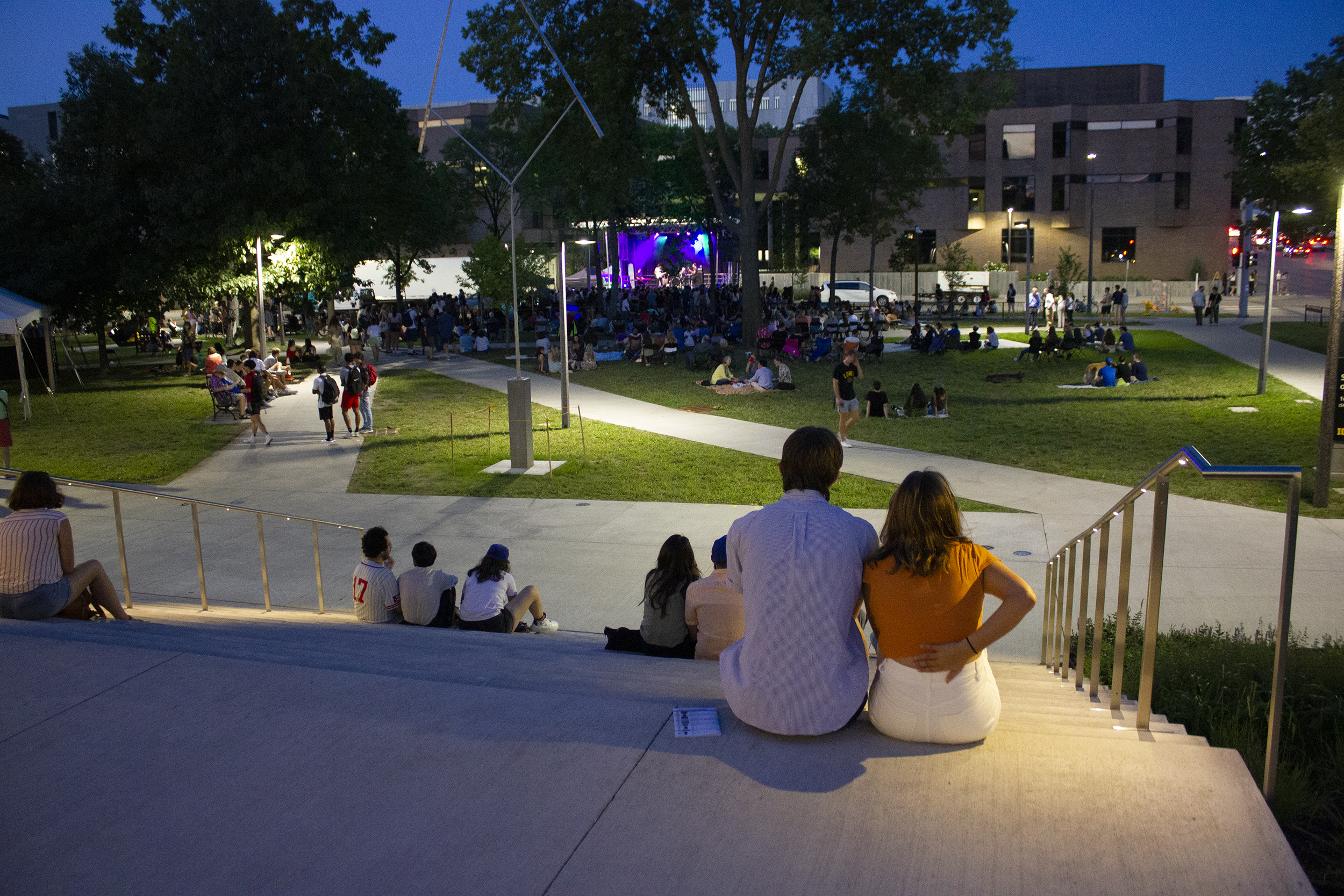 On Saturday and Sunday, museum visitors enjoyed performances by the Cedar Rapids Opera, juggler Luther Bangert, the Steve Grismore Trio, and the Wilder-Hill Players.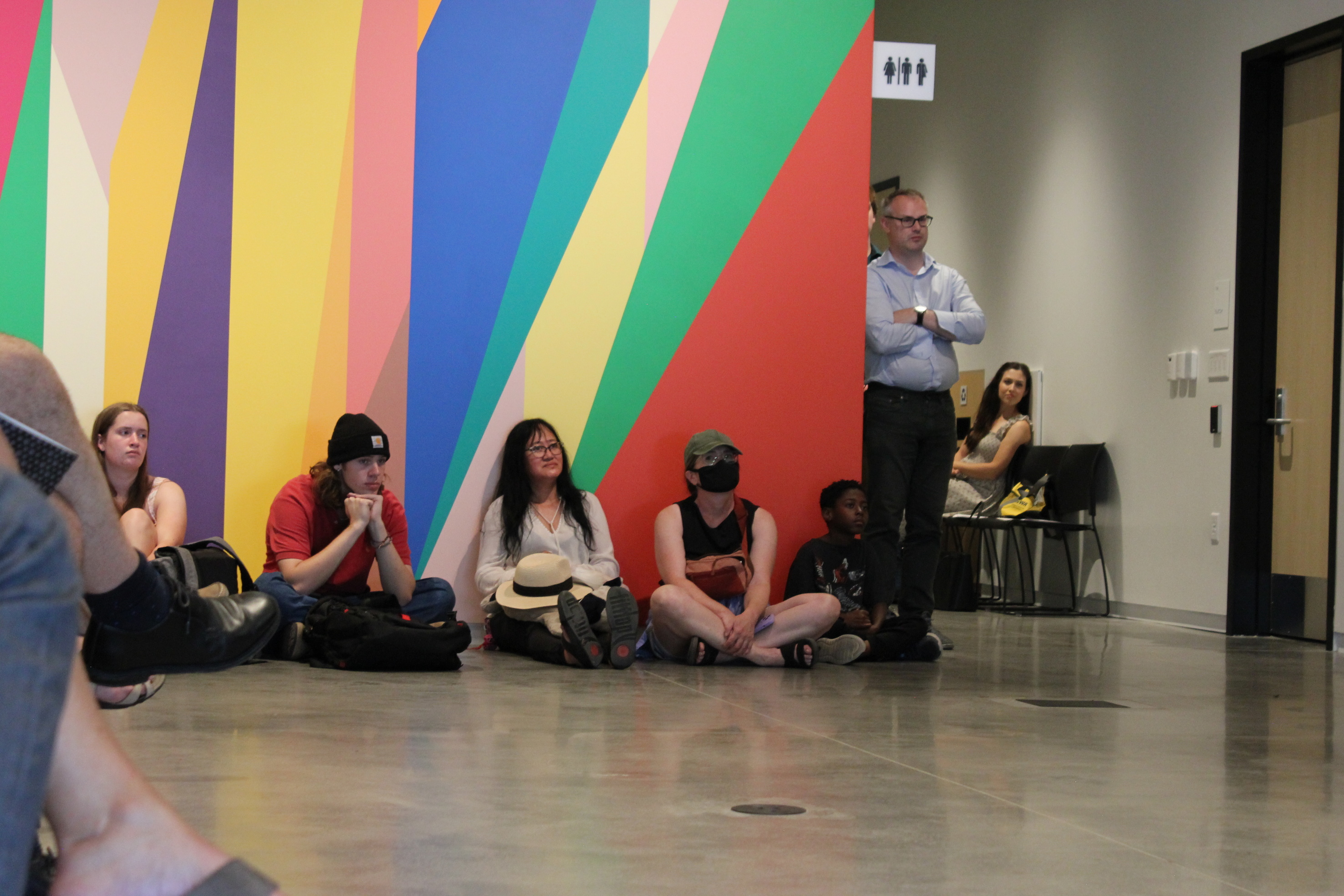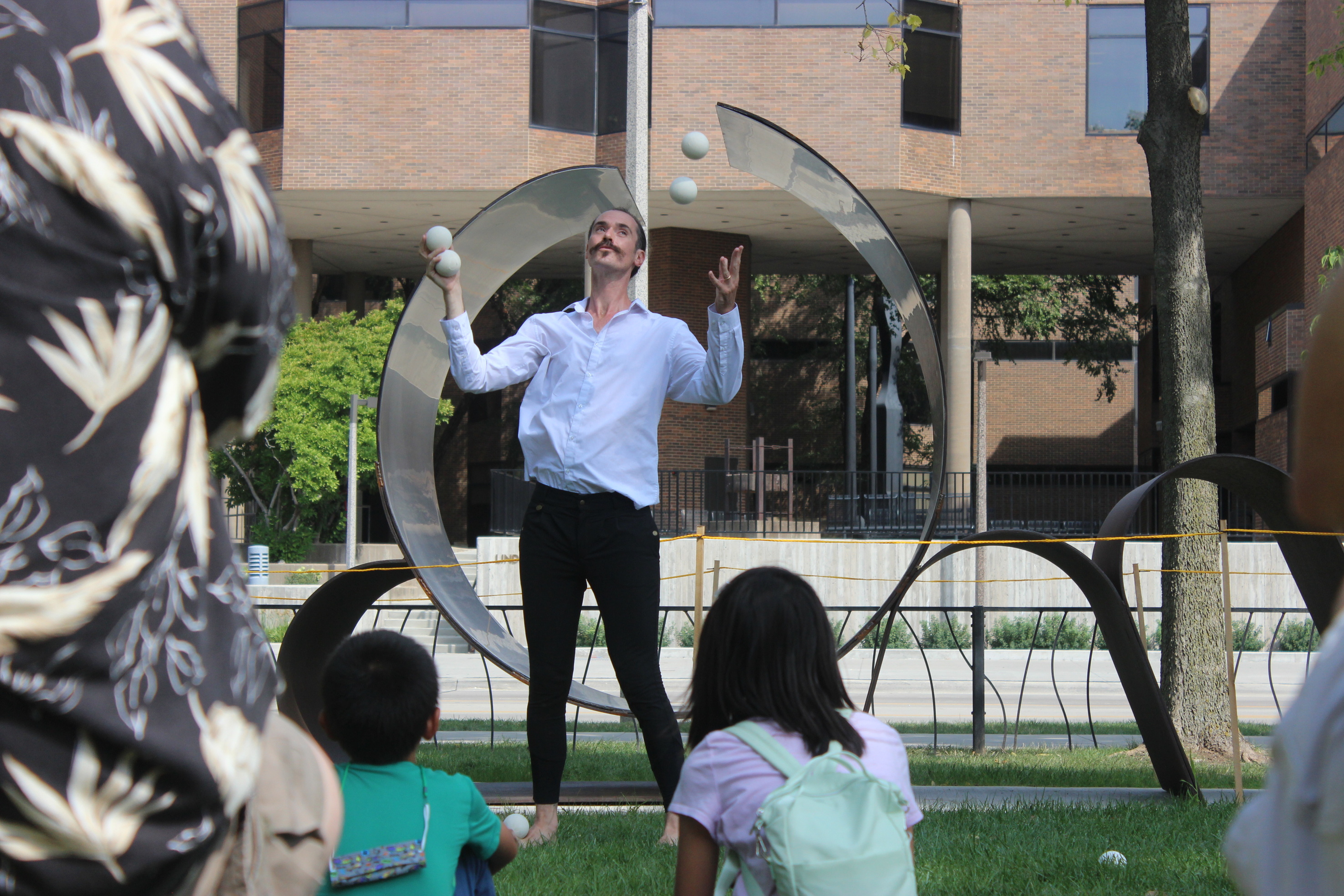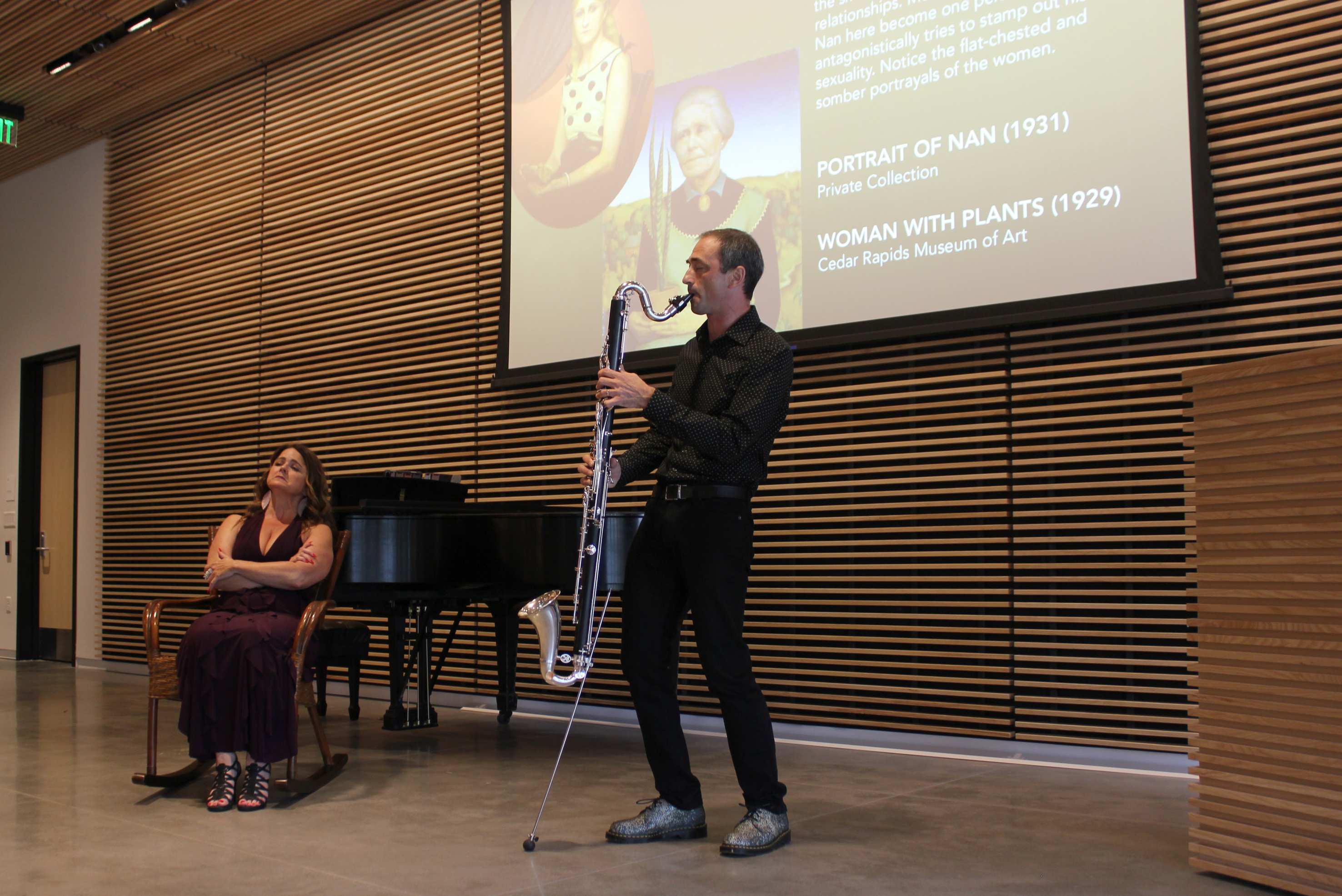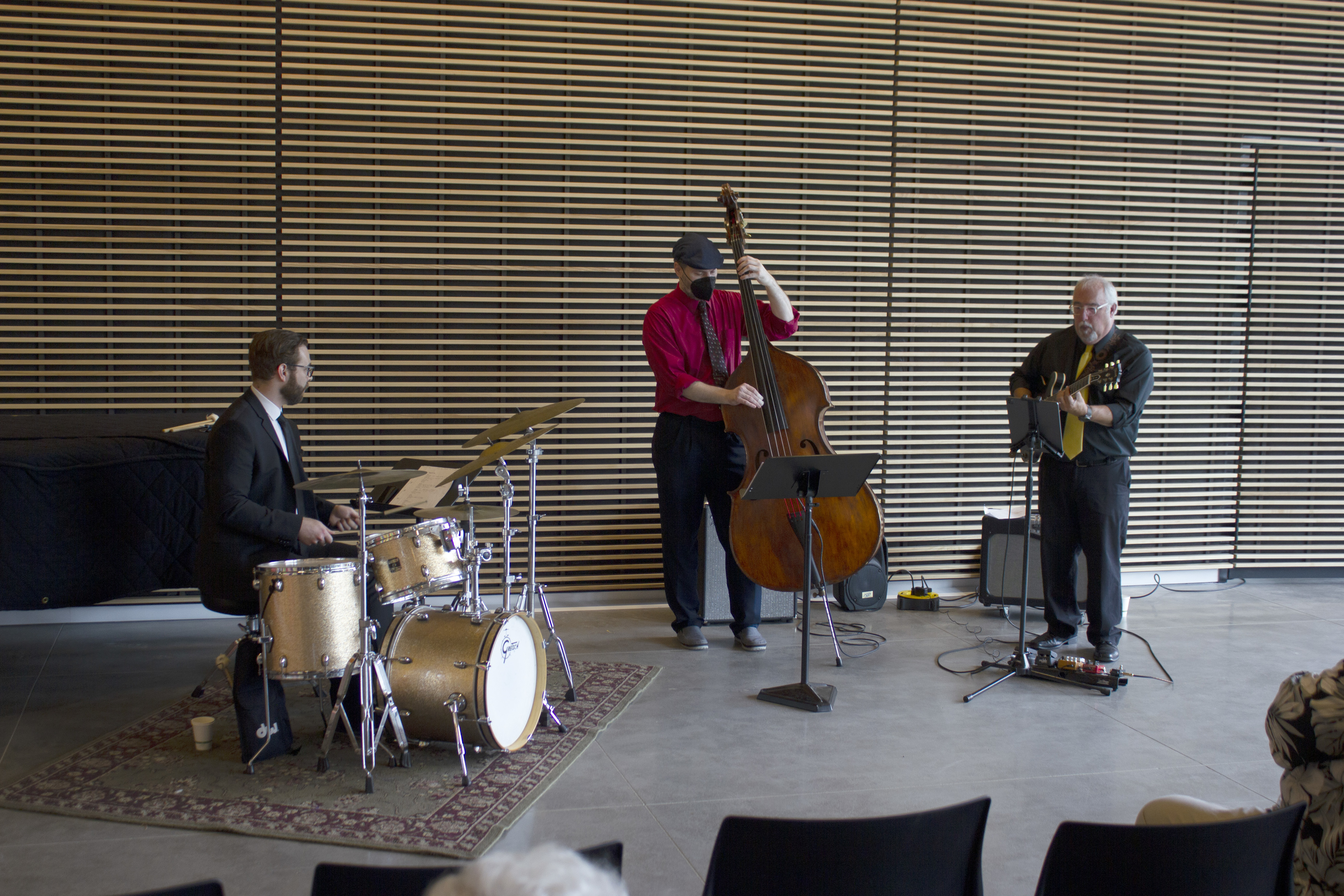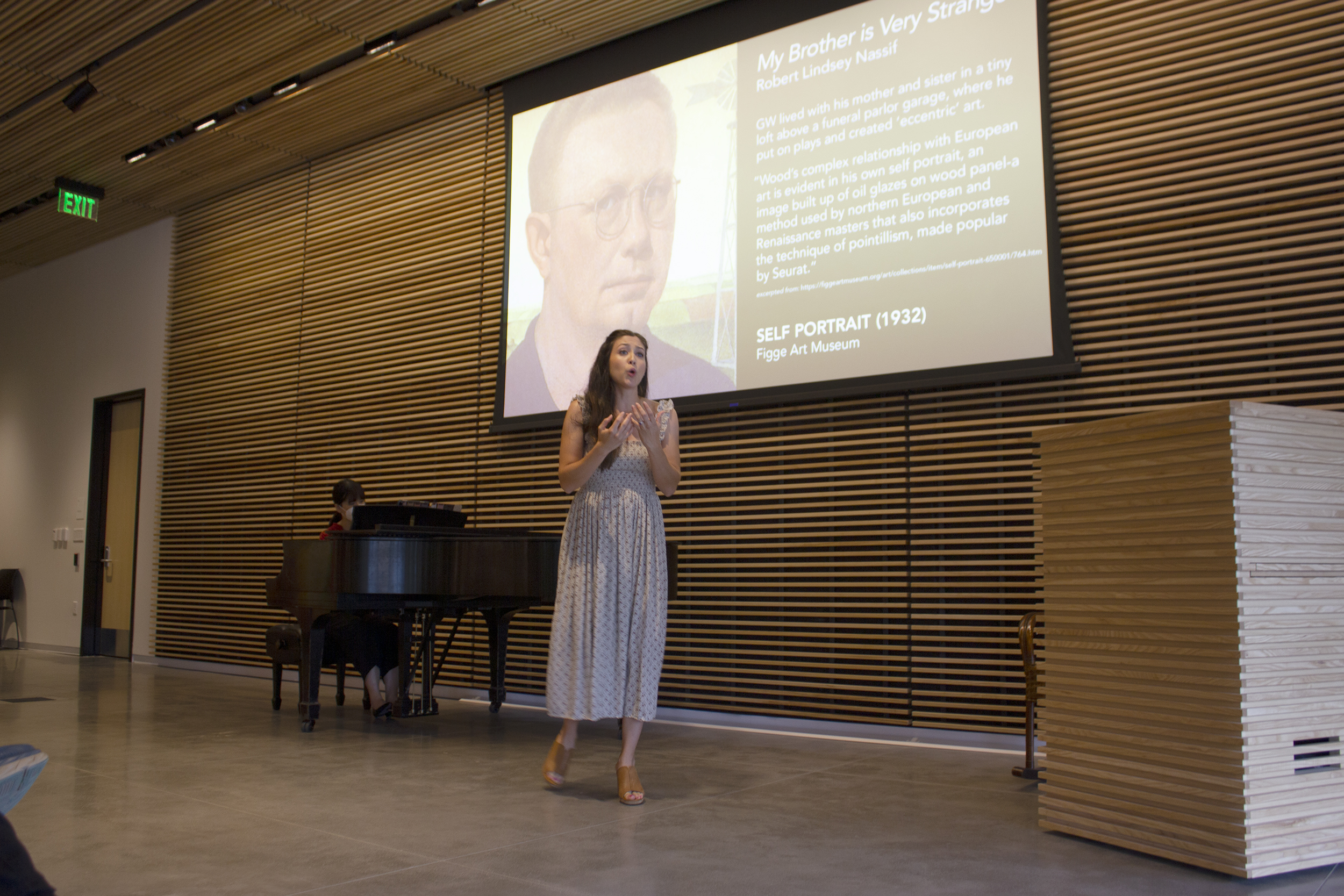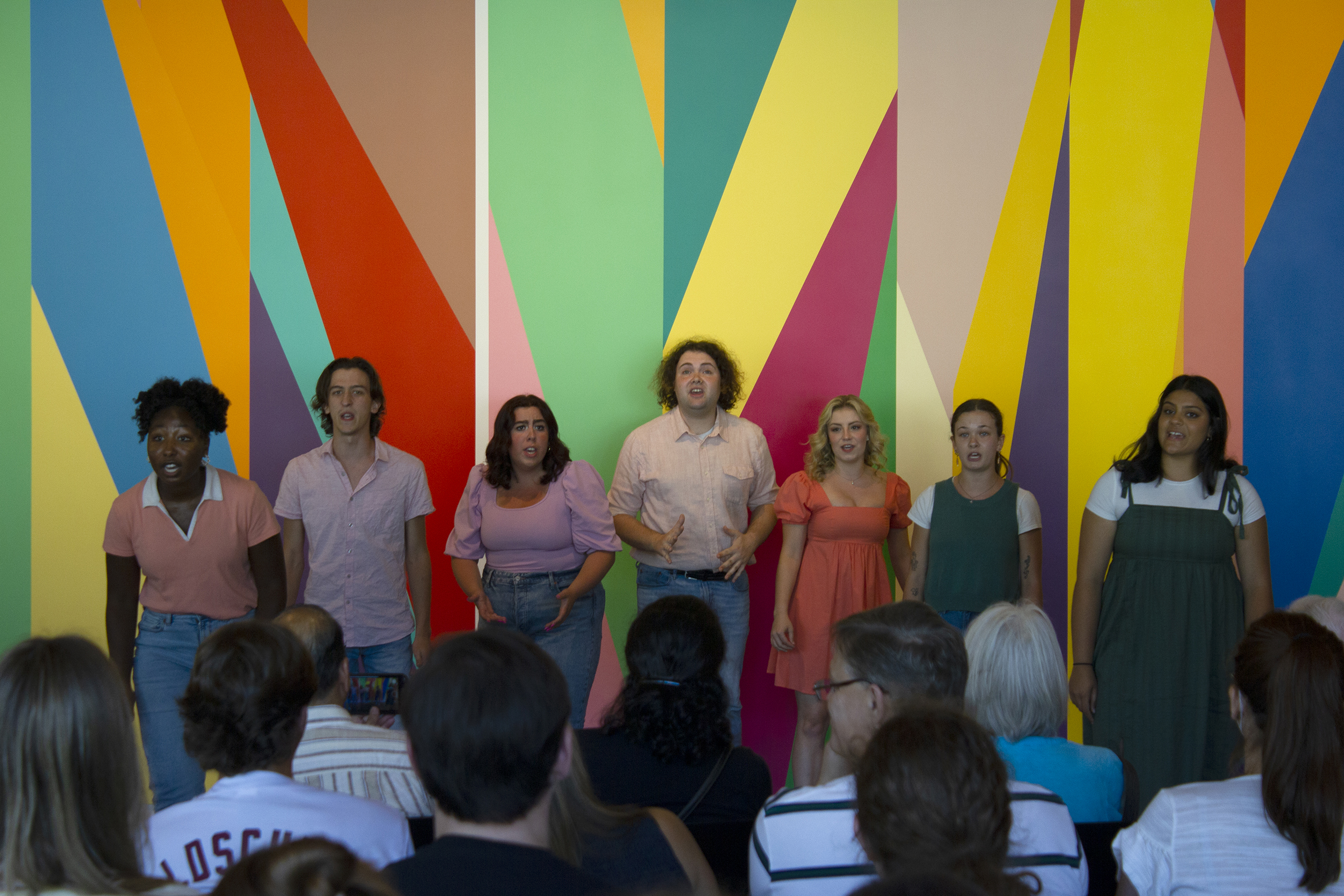 Stanley Campus Council Kickoff
On Thursday, September 1, the Stanley Campus Council welcomed UI students to the museum with artmaking, music, and snacks. Well over 200 students attended and enjoyed viewing the galleries as well as the free tote bags and pizza. 
Photos by Allie Tokarski