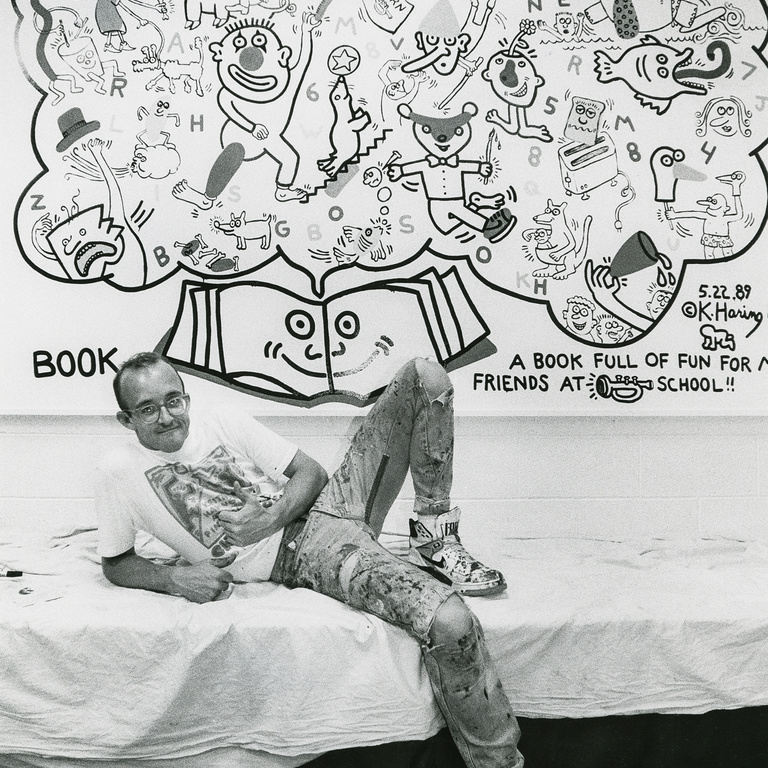 Keith Haring (1958–1990) was a revolutionary graffiti artist. The Stanley Museum of Art will commemorate Haring's visits to Iowa City in 1984 and 1989 with an upcoming exhibition, and we want you to be involved! 
Scheduled to open on May 4, 2024, To My Friends at Horn: Keith Haring and Iowa City will celebrate the artist's ties to our community. We hope to locate individuals who were a part of Haring's visits and incorporate their stories into the show. 
If you or someone you know was at Horn Elementary School, or met the artist during his trips to Iowa City (1984 and 1989), or if you have any related photos, drawings, or other memorabilia, we want to hear from you!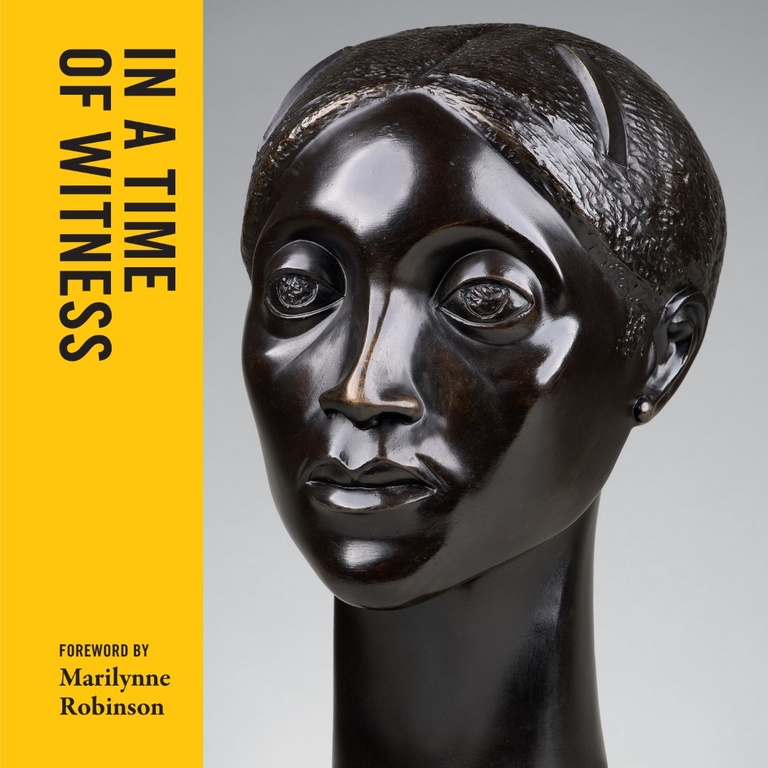 Publication 'In a Time of Witness' pairs beautiful imagery with new literary works
The University of Iowa Stanley Museum of Art announces the September release of In a Time of Witness, a publication highlighting the Museum's celebrated collection.
Beyond a traditional exhibition catalog, the book pairs stunning imagery from the Stanley collection with original literary responses to showcase an innovative vision for art interpretation.
Gallery Hours
Monday: Closed
Tuesday: 10 a.m.–4:30 p.m.
Wednesday: 10 a.m.–4:30 p.m.
Thursday: 10 a.m.–8:00 p.m.
Friday: 10 a.m.–4:30 p.m.
Saturday: 10 a.m.–​​​​​​​4:30 p.m.​​​​​​​
Sunday: 12:00–4:30 p.m.
Admission to the museum building will end 15 minutes before gallery closing.
The museum will be closed on the following dates:
Thursday, November 23, 2023
Friday, November 24, 2023
Office Hours
Monday: 9 a.m.–5 p.m.
Tuesday: 9 a.m.–5 p.m.
Wednesday: 9 a.m.–5 p.m.
Thursday: 9 a.m.–5 p.m.
Friday: 9 a.m.–5 p.m.
Saturday: Closed
Sunday: Closed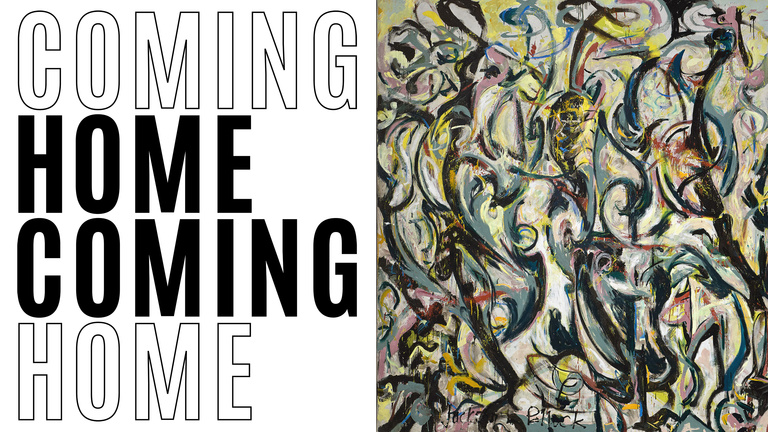 August 26, 2022–July 2025
The Stanley's inaugural exhibition, Homecoming,  reintroduces visitors to the museum's extraordinary collection. Homecoming comprises a series of related installations: "Generations," which will foreground the University of Iowa's history of innovative arts education and scholarship; "Fragments of the Canon," featuring African art collected by a Black Iowan, Meredith Saunders; and "History Is Always Now," in which the Stanley's celebrated collection of African art will be displayed in a new way that emphasizes movement and cultural exchange through time and across space.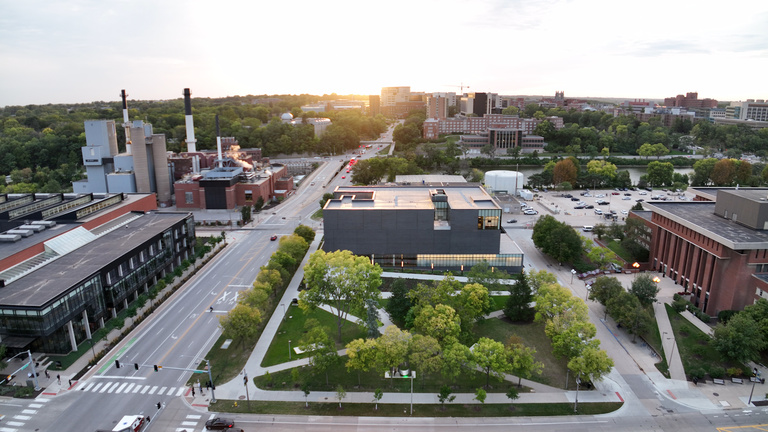 Nestled between the Main Library and Campus Recreation and Wellness Center on the west side of Gibson Square Park, the new Stanley Museum of Art is a hub of learning and research for the University of Iowa and the state. The three-story, state-of-the-art building, designed by BNIM of Des Moines, Iowa, includes a range of flexible spaces for research, education, and exhibitions, and is ideally suited to serve as a center for interdisciplinary teaching, discovery, and community building.
Upcoming Events
Wednesday, August 23, 2023 10:00am to Tuesday, January 2, 2024 4:30pm
The University of Iowa Stanley Museum of Art presents
Drawn Over: Reclaiming Our Histories
.  Featuring the museum's world-renowned collection of Native American ledger drawings and guest curated by Dr. Jacki Thompson Rand (citizen, Choctaw Nation of Oklahoma); Associate Vice Chancellor for Native Affairs, Associate Professor, University of Illinois, Urbana-Champaign. The show is generously supported by the
Terra Foundation for American Art
 with additional support from John S. and Patricia C...
Sunday, December 10, 2023 2:00pm to 3:00pm
The Wilder Hill players are ecstatic to be performing in the beautiful Stanley Museum again! The mission of the University of Iowa Musical Theatre Ambassadors is to spread the joy of musical theater and song across campus and create more performance opportunities for University of Iowa Musical Theatre students, with the purpose of bolstering enthusiasm for the arts on campus and in the Iowa City Community. The Wilder Hill players will be performing songs that celebrate warm fellowship during...
Tuesday, December 12, 2023 10:00am to 4:00pm
Make the Stanley your study spot for finals week. We'll have free cocoa, coffee, cider, and snacks available all day Tuesday, Wednesday, and Thursday (10 a.m.–4 p.m.). Stop by for a few hours to study for your exams: grab a snack, replenish your study supplies (we'll have post its, highlighters, and more) and take a quick break—either by exploring the galleries or playing with a fidget toy.
View more events
Press Coverage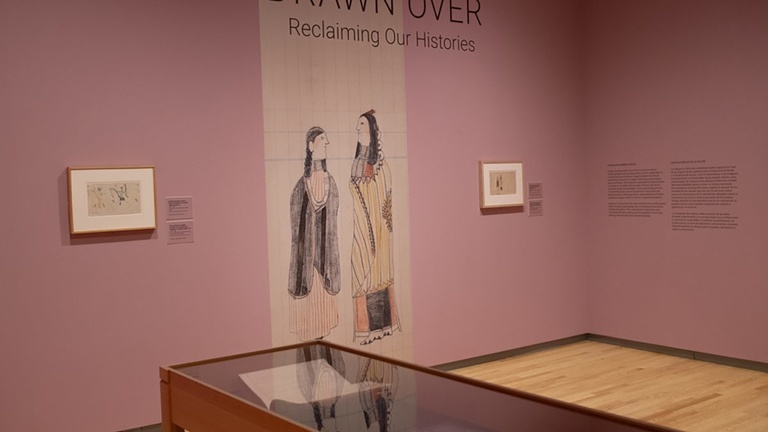 Wednesday, December 6, 2023
Wednesday, November 15, 2023