Individuals with disabilities are encouraged to attend all University of Iowa-sponsored events. If you are a person with a disability who requires a reasonable accommodation in order to participate in a tour or program, please contact the Stanley in advance at 319-335-1727.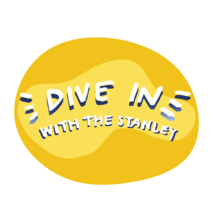 Dive In With the Stanley
Enjoy a fun, informative hour with Director Lauren Lessing and her husband Uri Lessing as they dive into the details of a work from the museum's collection and bring it to life. This event is held live most Sundays via Instagram at 7:00 p.m. For further information and to join us: @uistanleymuseum.
Programs will be saved to Instagram TV if you are not able to join us live.